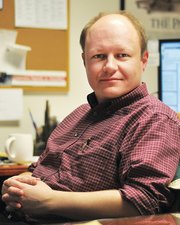 Squeaky wheels out of the Idaho Legislature get the coverage on hot-button topics of much passion but little real relevance, which oftentimes overshadows the good work that is being done on more personal issues impacting Gem State residents.
Good work continues for sexual assault victims, as Monday saw unanimous passage of House Bill 146 that addresses untested rape kits in the state.
This builds on legislation that Rep. Melissa Wintrow (D, Boise) passed last session to address the backlog of untested kits by setting statewide standards for the storage and retention of sexual assault kits. Rape kits involved in felony or anonymous cases would be retained for 55 years or until the sentence of the perpetrator is completed. In death penalty cases, the kits would be retained until the sentence is carried out.
The bill also provides sexual assault kits for all victims regardless of their ability to pay for them.
Following the bill's passage, Rep. Wintrow was quoted: "Sexual assault is one of the most under-reported crimes in the country and I'm glad my colleagues recognize the need to do even more to help these victims. This will help address the issue of evidence preservation for sexual assault cases and create a transparent and accessible system for reporting. We must continue to push for victims' rights."
This good, continued work improves transparency and accountability down the line concerning sexual assault case investigation, and that these cases are not literally lost in the paperwork shuffle.