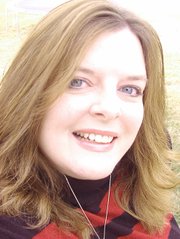 The crews of Avista and Idaho County Light and Power will be taking down lights at Grangeville's Pioneer Park Tuesday March 28, starting at 8 a.m. People are needed to test, wrap and stow lights. All volunteers are welcome to help the Grangeville Horizons Recreational Group.
•
B and B Bargain in Grangeville has coffee and end tables, recliners, sofas, loveseats and more. Stop by 104 East South Street or call 983-0381.
•
The Idaho County Veterans Outreach and Community Center at 318 East Main Street in Grangeville has extended its hours. It's now open Monday through Friday, 9 a.m. to 5 p.m. The center also has a variety of activities and is available for rent. Call Jinny at 451-0085.
•
Have you ever wondered about the process at Idaho Sewing for Sports? The business will offer a tour through Lewis-Clark State College Grangeville Outreach Tuesday, April 11, 6-7:30 p.m. Gunther Williams will show participants The Softer Side of Sports. Cost is $15. Call coordinator Carla Nuxoll Wilkins at 983-2164 or e-mail cnwilkins@lcsc.edu.
•
The Spring 2017 North Central Idaho Real Estate Guide is out. If you're looking to buy or sell, be sure to pick up a copy at the Free Press or a variety of other businesses throughout Idaho County.
•
Have you heard about the free clinic in Boise at Expo Idaho April 18-20? Amen > Boise will provide dental, vision and medical exams for free. Locals Trish Adams and Terra Hill, as well as Grangeville High School freshman Hayden Hill, will be volunteering at this event. Trish and Terra both work at Nelson Family Dentistry and Trish also works at Brown Family Vision in Grangeville.
The clinic will offer free eye exams and prescriptions, fillings, extractions, cleanings and restorative work as well as diabetes screening and education, illness diagnosis and minor treatments, health promotion education and blood pressure screening.
Volunteers are still sought, as well as clients for the services. Visit AMENBoise.org; e-mail AMENBoise@gmail.com; or call 459-8522.
•
North Central Idaho Travel Association listening sessions are continuing. On March 23, meet at the Monastery of St. Gertrude in Cottonwood; March 31, go to Kooskia City Hall. Times are 10 a.m. to 2 p.m.
RSVP to Christine Frei at 746-0015 extension 104 or cfrei@clearwater-eda.org.
•
Have you seen Beauty and the Beast at the Blue Fox Theater in Grangeville? I have heard it is pretty awesome and I plan to go this week. It's also held over for another week, so you have time to see it.
•
Idaho County Recycling is running an ad this week in both the Shopper and the Free Press. Be sure to look at it and thank all the volunteers who help make the sites run in Cottonwood, Grangeville, Kooskia and Riggins. To volunteer, call Janie Fluharty at 983-2843.
•
Mountain View School District 244, with schools in Kooskia, Grangeville and Elk City, has a variety of positions available right now. See this week's ads or log onto www.sd244.org.
•
Did you know: The Australian Emu holds the land speed record for birds at 31 mph? The first product to have a bar code was Wrigley's gum? The average mattress contains 2 million house dust mites? (Yuck!) Lee Harvey Oswald's cadaver tag sold at an auction for $6,600 in 1992? Thanks to https://triviaoftheday.wordpress.com/ for these interesting bits of information.