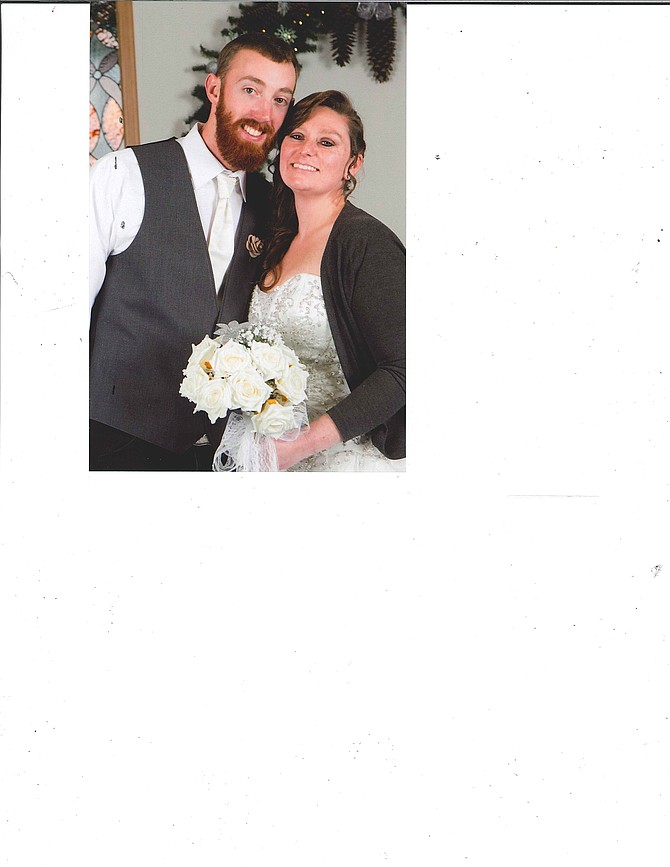 Sarah Scott and Paul Brouwer were joined in marriage Jan. 1, 2017, at the Gasquet Bible Church in Gasquet, Calif., by Pastor John Dean.
She is the daughter of Clifford Scott and is a graduate of Del Norte High School, Crescent City, Calif.
He is the son of James and Bonnie Brouwer of Grangeville and is a graduate of both Grangeville High School and North Idaho College.
Jaisy Scott, family of the bride, was maid of honor. Bridesmaids were Jill Bruegeman, Kendee Scott and Laurelei Wilson. Flower girls were Jaidy Scott and Shayleen Scott.
Best man, friend of the groom, was Eric Johnston. Groomsmen were Ken Bruegeman, James Scott and Shaye Edwards. Ring bearer was Ian Scott.
The couple is making their home in Elk City, Idaho, where the groom is employed by the U.S. Forest Service.