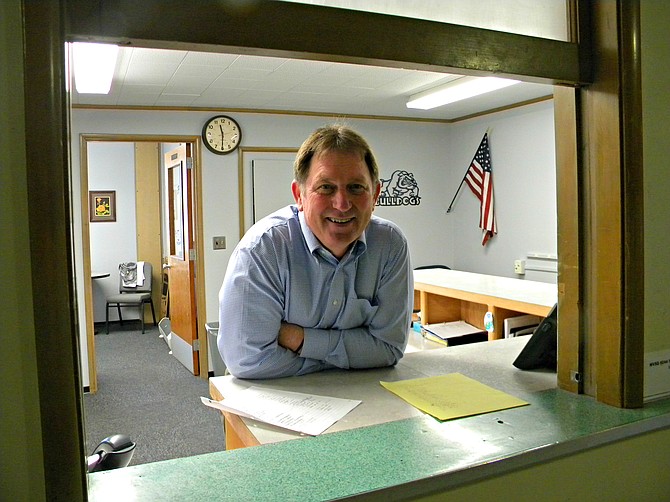 Photo by Lorie Palmer
Steve Higgins will remain on Bulldog territory until the end of the current school year at which time he will be Kamiah's new superintendent.
Steve Higgins is coming full circle.
Higgins' service as Grangeville High School's principal for the past nine years will come to end this spring as he becomes the superintendent of Kamiah Joint School District 304. It's a familiar location for the educator, as he went through his early years in the school district.
Higgins's family farmed in the Winona area, centrally located between Kamiah and Grangeville. He attended elementary, middle and high school in district 304, graduating from Kamiah High School in 1982.
"I had a good education," he said. "I am a firm believer you get out of it what you put into it, and our state's schools provide a good education for those who are willing to put in the work."
*Read the full feature on Higgins in the March 29 print edition of the Idaho County Free Press.