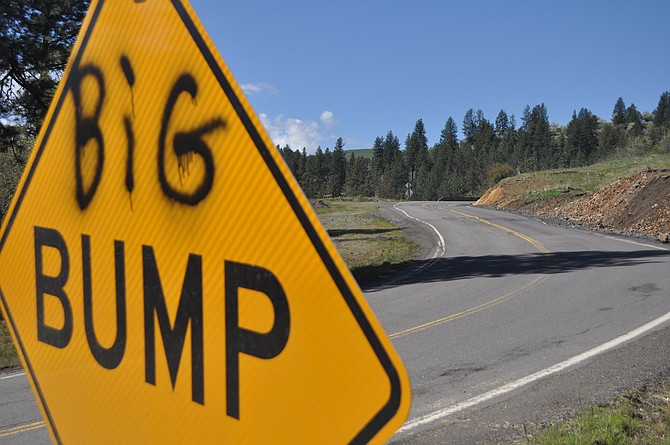 Photo by David Rauzi
Watch your driving along the Harpster Grade. Underlying base problems are causing some roadway slippage at milepost 8 on State Highway 13. Slow your speed as the road dips and rises at two points in this location.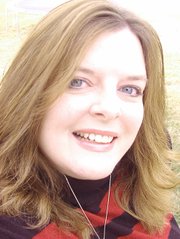 Join the Old Time Fiddlers for live music at Hoot's Café in White Bird May 5 and 6. The fiddlers jam off and on all day in the back banquet room; stop by for a lesson and have some food, to boot!
•
You may have heard about the auto accident that Asker's Harvest Foods employees Sheri White and Jenny Underwood were involved in at Spokane last month. Jenny is home and Sheri is still up north, and both are slowly recovering.
A spaghetti benefit dinner is set for the duo to help cover some of their medical and travel expenses. Everyone is invited to the Grangeville Elks Lodge this Friday, May 5, 6 p.m. Donations of $10 per plate will be appreciated and a no-host bar will be available. A silent auction is also set from 6 to 9 p.m., with karaoke after dinner.
•
You know it's almost summer when … Sunset Auto Vue drive-in opens this weekend in Grangeville. Smurfs and then Power Rangers will play Friday and Saturday, May 5 and 6. Gates open at 7 p.m., and the show starts at 7:55 p.m.
•
According to the April 20 issue of The Cottonwood Chronicle, Julie (Mrs. Greg) Lamm Schumacher was approved for hire [at the April 17 Cottonwood School District 242 board meeting] as the new second grade teacher. She will be the fourth Mrs. Schumacher in the district and the second Julie Schumacher. She has been teaching in the Mountain View School District at Grangeville.
•
Don't forget Idaho Public Television's Outdoor Idaho will present the program "Almost Canada" Thursday, May 18, 8 p.m., and Sunday, May 21, 7 p.m. This is a show dealing with the Northern Idaho area and will be of interest to locals.
Deadlines upcoming for absentee voter request, to vote at courthouse
Voters have two upcoming deadlines heading into the May 16 elections.
This Friday, May 5, is the last day to submit an absentee voter request for an mail-out ballot. The following Friday, May 12, is the last day for in-person voting at the Idaho County Courthouse.
Voters looking to review items set for decision can consult sample ballots printed in this week and next week's Idaho County Free Press.
Election information is available through the Idaho County Election's Office, 983-2751, www.idahocounty.org .
•
Kurt Killgore and family of Killgore Adventures in White Bird, has been in business 16 years, providing jet boat tours, guided fishing and hunting trips, and offering motel rooms for their visitors. Now, they are getting ready to add whitewater rafting and guided ATV tours.
I know from talking to Kurt years ago (when I went there to report on a story of a mama cougar in the canyon) that he was looking toward a time when he could do this and renovate the old fruit stand on U.S. Highway 95 to make room for a new office headquarters. Now, that is looking to be open mid-June, just in time for a busy season. The plan is to offer groceries, ice, tube rentals, shuttles and be a general roadside tourist stop.
If you're making plans for summer, call Killgore Adventures at 839-2227.
•
A free workshop series for business owners and those considering starting a small business begins Tuesday, May 16, 5:30-7:30 p.m. in the Cottonwood Community Hall, 506 King Street. Ready, Set, Grow Your Business is a five-part series taught by business development professionals from the University of Idaho and Idaho Small Business Development Center. Contact nezperce@uidaho.edu or call 799-3096.
•
I don't know if you have teens or tweens who have been interested in the Netflix series "13 Reasons Why." It is about a high school junior who dies by suicide, leaving cassette tapes behind that offer the 13 reasons why she made her decision/people who influenced that decision. I am going to give you my little spiel on it. My oldest daughter, Avery. read the book when she was in high school. We briefly talked about it. At that time, suicide had not personally affected our family. Roll that around six years to Hailey being a junior in high school, and that is now a different story. I have had some people tell me it's "real" and needs to be seen while others feel it is very irresponsible as it offers no real paths for help. After viewing it, my feelings are mixed.
GCF part of 'Idaho Gives'
For the fifth year in a row, Grangeville Community Foundation is joining hundreds of Idaho nonprofits and their supporters in a statewide day of charitable giving on Thursday, May 4. GCF is a community-based non-profit organization created by the people of Grangeville for the people of Grangeville. It is a permanent funding source making grants to address a full spectrum of community needs and to improve the quality of life for Grangeville residents. To donate online, go to https://www.idahogives.org/organizations/grangeville-community-foundation. Idaho Gives is a statewide, 24-hour giving day and it's all online.
I am not a mental health professional so I cannot tell you why you should or should not allow your kids to watch this. What I can tell you is the show is very graphic, very wrought with foul language and very different than the book. If you are going to allow your kids to watch it, watch first or watch it with them so you can discuss what happens together.