New charges have been filed against a White Bird man who investigators allege is involved in two area residential burglaries.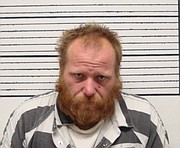 Michael C. McReynolds, 29, has been charged with burglary and grand theft, along with Robert H. Smith, 46, also of White Bird.
The pair is alleged on March 3 to have broken into and stolen items from a residence on Old Highway 95.
According to Idaho County Sheriff's Detective Brian Hewson, the case was resolved with the assistance of cooperating witnesses and search warrants served at McReynolds' White Bird residence. The search recovered coins, silver bars and solar panels that had been reported stolen in the March 3 incident.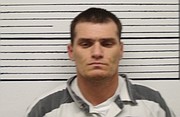 McReynolds was arraigned last Wednesday, March 26, on these charges, and further court hearings regarding the matter are pending. He is currently incarcerated in the Idaho County Jail, held on a $50,000 bond.
Prior to this incident, McReynolds allegedly burglarized a Banner Ridge Road residence on Feb. 10, in which a generator and other items were reported stolen. The felony grand theft charge in that incident was amended to a misdemeanor, and a court hearing on this is pending.