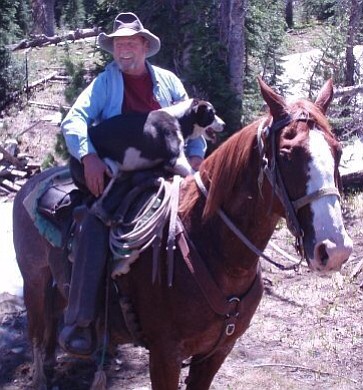 It's the area's first rodeo of the season this weekend with the annual Riggins Rodeo, cowboy breakfast and parade.
The rodeo is set for Saturday and Sunday, May 6 and 7. Sponsored by the Salmon River Cowboy Association, the event is held at the Riggins Rodeo grounds starting at 1:30 p.m. (MST) each day.
The rodeo will feature the grand entry, saddle broncs, calf roping, team roping, bull riding, bareback riding, barrel racing, ranch bronc and wild cow milking. Tickets are $10 for adults, $5 for children 7-12, free for those younger than 6.
The cowboy breakfast will be held Sunday, May 7, 6 to 10 a.m., at the Riggins Community Center.
The traditional Main Street parade will also be held Sunday, May 7, at 11 a.m., starting at Riggins City Park.
The honorary grand marshal for this year's events is Dave Wilson of Pollock, former member of the Salmon River Cowboy's Association and Riggins Rodeo, who died in December 2016.
Wilson was born May 11, 1952, in Council. He was a member of the first graduating class from Timberline High School in Pierce in 1970. He went on to attend college at the University of Idaho but was soon called back to the canyon of Riggins to help his grandfather on the ranch. During his life time he rode thousands of miles on his horse, working the family's cattle ranch.