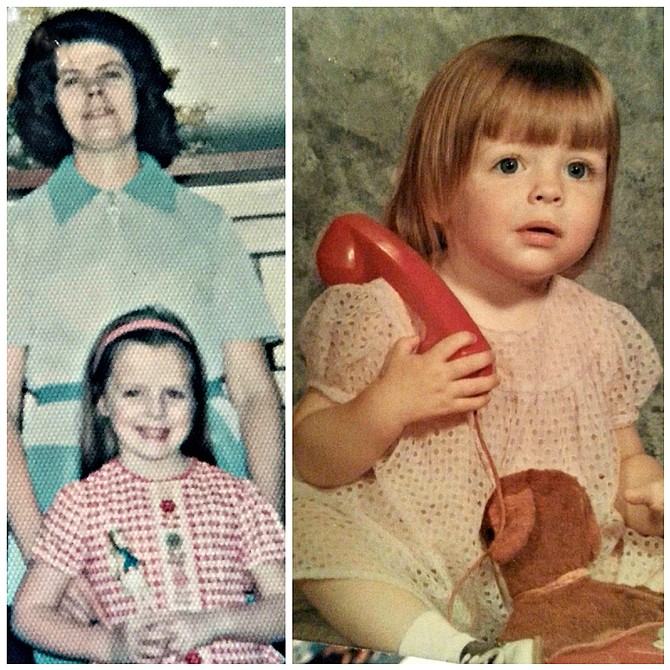 Mother's Day is Sunday, May 14. (There's your reminder, for those who forgot. Quick! Make plans now!)
This will be the first Mother's Day without my mama. Although I miss her, I don't plan for it to be a sad day. She would not have wanted that. And though I am not sure yet what I will do, I have some ideas for those who are motherless this holiday.
Even if your mom is gone from this earth, Mother's Day can still be a day to honor her.
Did your mom love animals like mine did? A donation to or some volunteer time at a local animal shelter would be appreciated.
Why not cook one of your favorite childhood meals that your mom used to make? I have ones I thought I didn't like back in the day (meatloaf or goulash) and ones that were always my favorite (cashew chicken, homemade pizza or fried chicken). What about a favorite cake or cookie? Wacki cake or no-bakes. Yum.
Did your mom particularly enjoy a specific type of flower? Why not bring a bouquet to someone from your church or a neighbor who could use a pick-me-up? Think about the smile that would have put on your mom's face. Plant that flower if you can, and enjoy it year after year. My mom loved roses and bleeding hearts. They always remind me of her.
Wear a piece of your mom's jewelry, search out her handwriting on a card to you, waft in the fragrance of something that reminds you of her. Look at photos of her and tell stories to your kids.
One my girls' (daughters Avery and Hailey and niece Brianna) favorite stories about their grandma, my mom, is "The Saddle Shoes." She and her mother, my Grandma Fay, lived in Sandpoint and had gone on that rare, special shopping trip to Spokane when she was about 8.
As mom told it:
"I wanted saddle shoes. Everyone was wearing them. I tried them on and mom said, 'No. They are ugly. They're not practical.' My mother then tried a dress on in the department store. When she showed it to me and asked, 'How do you like it?' I told her 'It's ugly and it makes you look fat!' She did not get that dress and I did not get those saddle shoes."
It always made all of us laugh, the thought of my mom, Grandma Arlene, stating her mind like that. And the side note? I was the recipient of saddle shoes, as can be seen in several of my baby photos.
There are many ways to honor mothers, living or gone. Number one is through our time, thought and love.
Happy Mother's Day.