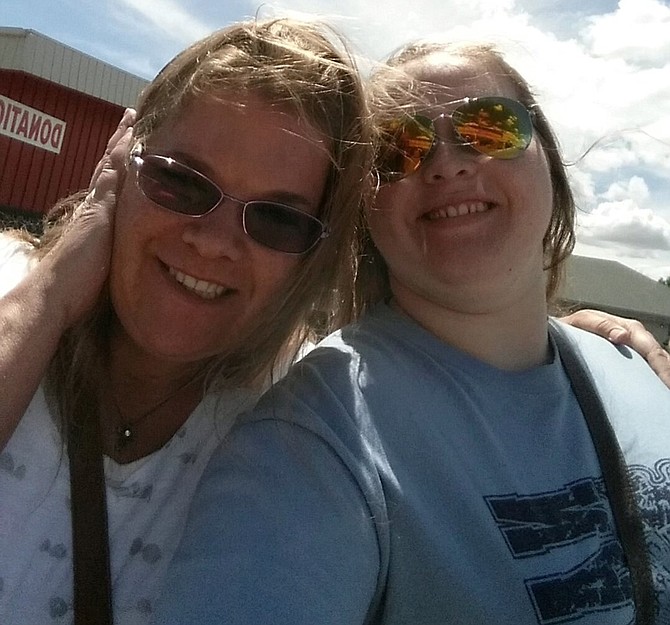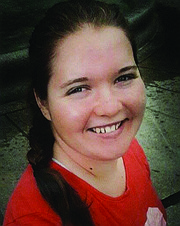 NAMPA — Robin Danenberg was walking to her car Thursday and the sun was glistening in the sky. Something in the leaves of a tree caught her eye. Her immediate reaction was to say loudly, "What, Cayla, what?"
It was a piece of a conversation mother and daughter often shared. If it wasn't Robin, it might be Cayla saying, "what, Mommie, what?"
Even at 20 years of age, just a month and 10 days before her 21st birthday, Cayla's bond with her mother was so close that she still lovingly called her "Mommie."
A bond built, perhaps, because the two shared a birthday. Cayla was born on Robin's 26th birthday.
They shared everything, until May 17, 2016.
Cayla had called her mom May 11, the third anniversary of her father's death.
"Six days later, my whole life was turned upside down and shaken out," she said.
Cayla had been home in Nampa with her friend, Tiffany Maupin, as they prepared to move back. The pair had found an apartment and jobs, and Cayla had enrolled in classes at Boise State University.
Cayla was scheduled to work another two weeks at Michael's in Moscow. Being the responsible person she was, she was determined to finish her schedule.
In her last conversation with Cayla that day Robin told her, "I love you Cayla. Be careful and call me when you get there."
Cayla replied, "I love you mom, and we'll be extra careful. I'll call you when I get there."
Traveling along U.S. Highway 95, just north of Riggins, the 2004 Nissan Maxima left the roadway for unknown reasons. According to Robin, it rolled a couple of times before landing on its roof in the Salmon River.
Maupin's body was recovered 11 days after the accident six miles north of the site. Cayla still has not been found.
Robin recalled the night an officer knocked on her door and changed her world.
"I just went totally numb," she said. "You never expect your kids to leave before you. That's just not the way this is planned. After I lost [my husband] Joe, I told God, 'please don't take my kids.' "
Robin said she misses Cayla's laugh, her smile and the twinkle in her eye.
"When Cayla walked in a room, everyone looked at her," she said. "She brought a bright light with her. People loved her and she loved people."
Cayla was a member of Columbia High School Future Farmers of America (FFA) and had won state in florals, Robin said.
"She made beautiful bouquets," she said.
Aside from FFA and her creative side, Cayla loved animals and was a bit mischievous. And she was fiercely protective of her younger brother, Paul. Robin described their relationship as "magical."
Loving, responsible, supportive – these all give a glimpse of the young woman lost to her family and friends.
With the possibility Cayla will never be found, Robin said the river has the shell of her girl trapped. She keeps Cayla's spirit with her. And she doesn't expect closure even if they find her body, she said.
"Closure is not something I will ever have," she said. "I will always have a hole in my heart now."