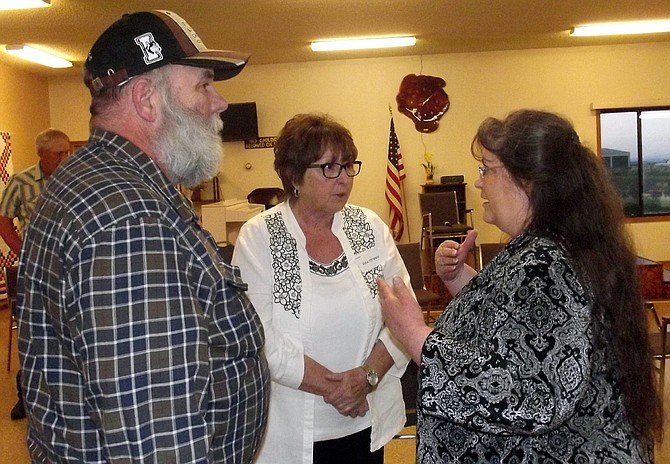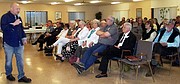 GRANGEVILLE — A "Meet the Candidates" forum was held Tuesday, May 9, at the Grangeville Senior Citizens Center on the Truck Route. The event was sponsored by the Grangeville Chamber of Commerce.
Eleven candidates are vying for five spots on the board include Twila Hornbeck, Jo Hardy, Ben Paul, Leta Strauss, Jerry Zumalt, Gunther Williams, Paula Calceterra, Jane H. Carlson, Ted Sellitti, James K. May and Chad Jungert. The election is set for Tuesday, May 16.
Chamber officer Cindy Hake noted after the event: "It was fantastic. So many good folks with great ideas and intentions."
"We had each candidate talk for five minutes and then had them break out in to meet and greet groups. Our community should be very proud to know the quality of folks that want to be involved in our hospitals future because these rural hospitals are becoming fewer and fewer."
Read candidate profiles on those running for the positions here