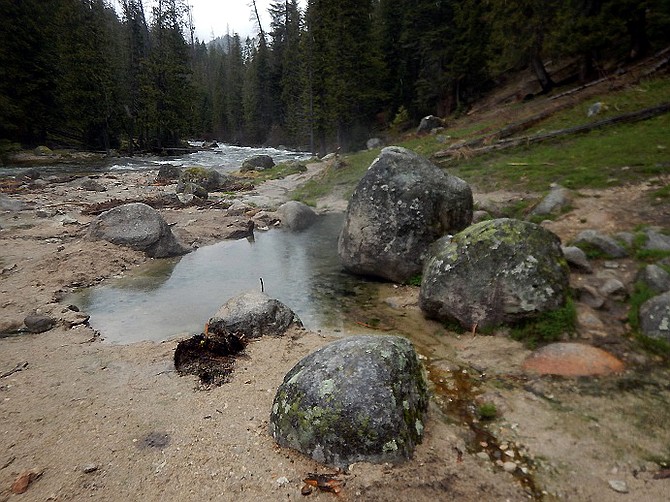 A hot springs pool at the Jerry Johnson recreation site impacted by spring runoff is showing improvement, according to Forest Service officials.
Following a high-water event in late March, two of the three pools at the Jerry Johnson site filled with silt and debris. Officials with the Nez Perce Clearwater National Forests report that, as of April 19, one of the lower pools is beginning to increase in size, and that the amount of debris in the water is decreasing. The condition of the other lower pool remains the same. The larger upper pool remains unaffected by the high-water event.
Once spring flows level off, officials will be better able to assess how the high-water event may have impacted hydrology at the site. Peak flows usually occur around Memorial Day.
While the Jerry Johnson recreation site remains open for public use, the Forest Service reminds visitors to not attempt to dig out new pools or otherwise alter natural features of the area. There is no guarantee that you will find a "hot spot" where one previously existed.
Damaging natural resources may result in a $250 fine (36 CFR 261.9(a)).