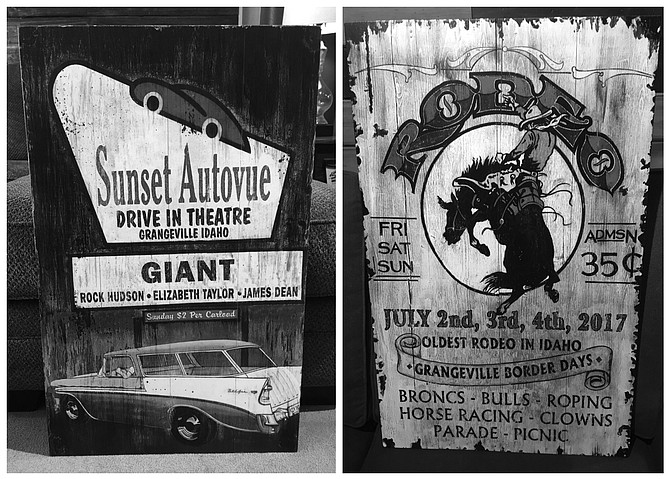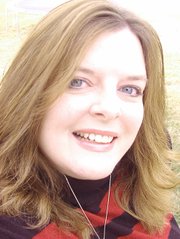 The Grangeville Chamber of Commerce Visitor Center is now open. With a shortage of volunteers, the facility is open limited hours Monday through Thursday.
Those who are interested in greeting visitors can call Annelle Urbahn at 983-2333 or the chamber of commerce at 983-0460.
•
Kids are invited to stop by Grangeville Builders' greenhouse, 703 W. South 1st Street, on Saturday, May 13, 10 a.m. to noon, and pot their own plant for mom for Mother's Day. This is free, so stop in and get a nice gift for mom! Note this is the greenhouse that was at King's (which is now closed). Brad Olson is managing the greenhouse.
•
Don't forget that public television's Outdoor Idaho will run "Almost Canada," which is all about our great state, Thursday, May 18, 8 p.m., and Sunday, May 21, 7 p.m. Check your local listings for channels or livestream it at video.idahoptv.org.
•
MOPS (Mothers of Preschoolers) will be hosting a bake sale this Saturday, May 13, in the Asker's Harvest Foods breezeway in Grangeville from 8 a.m. to 1 p.m. Stop in and support this local group!
•
Have you seen the cool 20" by 32" signs at Lindsley's Home Furnishings? They are made by one of Lindsley's vendors, Red Horse Signs, and depict the Autovue Drive-in and Border Days. There's a photo here in the column, but stop by Lindsley's at 113 East Main Street, Grangeville, and check them out.
•
Sts. Peter & Paul School is hosting an open house Thursday, May 11. Tours of the facility will be given from 6:30-7 p.m., with a program in the gym starting at 7 p.m. The school has openings this fall in their kindergarten and in grades five through eight. Call 983-2182.
•
The Old Opera House/Community Center will host a "Meet and Greet" open house this Friday, May 12, from 6:30-8 p.m. at Kooskia City Hall. Stop by, enjoy light refreshments along with entertainment provided by locals, and hear what the committee is doing to save the opera house and how you can help.
•
Home Cooking for Healthy Eating will be offered by Lorin and Linda Tessem, Thrive Life independent consultants, Friday, May 12, 7-8:30 p.m., at the Idaho County Veterans Outreach and Community Center in Grangeville, 318 E. Main Street.
•
Grangeville Elks Lodge will host its annual Mother's Day champagne breakfast buffet this Sunday, May 14, 8:30 a.m. to 12:30 p.m. The public is invited. To make a reservation (suggested for groups but not needed for others) call Nancy Asker at 983-0583 or Jay Hinterlong at 962-7170.
Cost is $14 for adults; $8 for those ages 6 to 11; and kids 5 and younger eat free with their families.
Pancakes, ham, eggs Benedict, sausage, scrambled eggs, fruit, pastries, biscuits and country gravy, coffee, milk and orange juice, as well as champagne or sparkling cider will be available.
The breakfast is a fund-raiser for charitable activities the Elks support including youth baseball, drug awareness programs, third grade dictionary program, Cub and Boy scout groups 555 and Idaho Department of Fish and Game hunter education program.
•
Did you hear the news?
Last Wednesday morning Hailey called out to me from bed, "Mom! They found Bigfoot near Lowell." I said "OK," and went back to sleep for a while.
Then I saw the breaking news for myself right there on Facebook from Channel 23 News:
"Skeptics can no longer dispute the existence of the elusive biped primate known as Yeti, Bigfoot or Sasquatch. Logging truck driver Paul Banner reported hitting a man on U.S. 12 between Lowell and Syringa, Idaho. Banner said he was westbound at dusk when a naked hairy man ran onto the road from the river. He was able to swerve, but distinctly heard a collision and saw the man limp away. When Idaho County Sheriff Giddings searched the area, he found the injured primate mammal and called for EMS. The animal was taken to the Washington State University vet lab where it is being evaluated and treated in a secure location. A press conference is scheduled for Friday."
OK, you may have figured out by now this was an Internet prank, kind of like "fake" news but in a fun way. I hope Sheriff Giddings didn't get too many phone calls on this one!
•
I just read an article about a tiny shop in Sandpoint called Panhandle Cone and Coffee that serves homemade ice cream "to die for." I would love to visit this shop next time I'm in northern Idaho.
Apparently, they top their ice cream (or churn in) locally-sourced ingredients, and you can have a wide variety of flavors including lemongrass, roasted blueberry, apple pie, pecan pie and bourbon, red velvet and more. Yum. I love homemade ice cream.
So, who's up for a road trip to discover more of Idaho's hidden treasures?