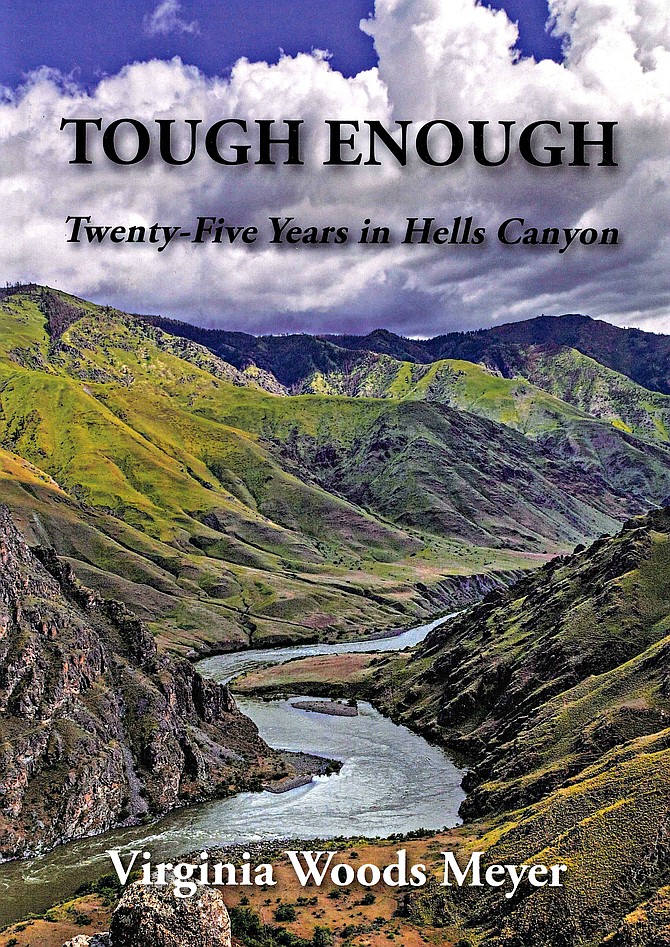 MERIDIAN, Idaho — "When I first read Doris Wilson's memoir, I was intrigued by the picture she portrayed of a time and location, which had been a part of both her life and mine," said Virginia Woods Meyer. "She and I lived in the same community; our sons were school classmates and friends. In writing her life story, Doris skimmed lightly over the surface of a fascinating series of events and anecdotes."
Meyer said those tales stirred her imagination.
"As a writer, could I take this background material, embellish her stories and turn them into a book that would inform, entertain and encourage readers to carefully contemplate the changes that swept through the West in the past 65 years?"
Eventually, Meyer did get to the idea and from it was borne the creative non-fiction book "Tough Enough: Twenty-five years in Hells Canyon," the recently released book.
Although Doris and her husband, Lem, are no longer living, through her own son Meyer followed the whereabouts of Mickey, the Wilson's youngest son.
Book excerpt, prologue:
"Night had fallen when they finally reached their destination, The sliver of a moon peaked over the canyon wall highlighting the shadowed silhouette of a weathered, old two-story house. A hard-packed dirt led from the rutted trail they'd climbed from the river, to a screened back porch and what Doris assumed to be the kitchen door. Where was the lush green grass of the yard that surrounded the white painted home they'd left behind? Not a sign of a flower anywhere ….Ahead of her, Lem pushed open the house door. It creaked to a stop as simultaneously the old Victorian screen slammed shut banging his rear and jarring the box he carried….No electricity? …she signed with relief as Lem opened the tap to the tap faucet and a stream of water poured forth. At least the place had running water….So this was to be her new home in Hells Canyon. What had she gotten herself into?"
"I decided to contact Mick and his older brother, Ray, to explore their feelings about having such a story written. Mick especially embraced the idea," she said. "Both offered to help supply data and information to round out their mother's memoir."
The novel is one family's story of living and working during the 1950s, '60s, and '70s in the region known today as the Hells Canyon National Recreation Area.
For Virginia Woods Meyer, a former Grangeville-area resident, new life began at the age of 60. Retirement afforded her the time to explore new activities and interests. Retiring from her role as a county agent for Washington State University's Cooperative Extension Service, in 1993 she enrolled in a Spokane Community College Senior Writers Workshop. In the years that followed she experimented with memoir, fiction, prose and even a bit of poetry. Twenty-five years later she is the author of five published books.
The 222-page book is available by paperback and e-books at Amazon and Barnes & Noble. Cost is $15.95. Books are also available from Meyer by e-mailing vmeyer2024@gmail.com.