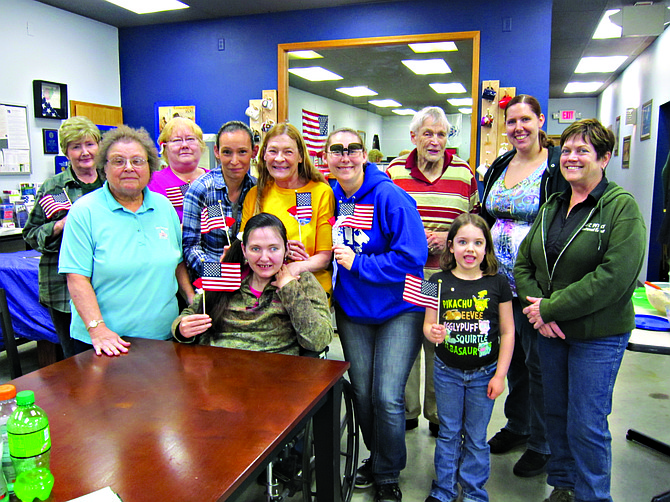 GRANGEVILLE — Members of the Grangeville American Legion Auxiliary Unit 37 had the last meeting for the 2016-2017 year on Saturday, May 13, at the Idaho County Veterans and Community Center. Nine members were initiated including a new junior member, Sophia Wright.
Pearl Bentley, past department president, conducted the ceremony with help from dual members who are also Legionnaires: Jinny Cash and Katrina Bentley. Guests who attended the ceremony were: John Laughter, Lucky Gallego, Damian Cronan, Ravin Cronan, Jesse Cronan, Drake Cronan, Merlyn Reed, Johnathan Reed, Jack Reed and Dakota Lee.
The auxiliary will recess until the second Saturday in September, Sept. 9. For questions about summer activities including 4th of July events and the summer picnic scheduled on Sunday, Aug. 6, contact secretary Pearl Bentley at 983-4417.