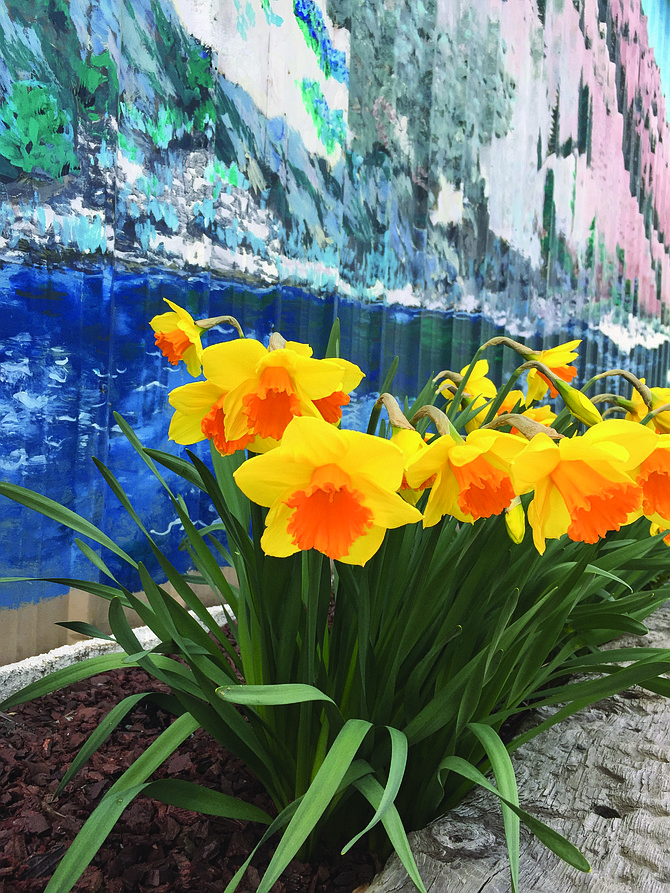 Photo by Lorie Palmer
Daffodils have been in bloom along the front of The Hangout in Cottonwood.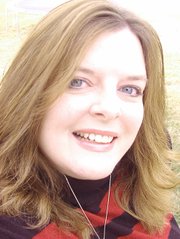 Have you wondered what type of home business you may like to have?
A home business fair is set for Saturday, June 3, noon to 4 p.m., at the Idaho County Veterans Community Outreach Center in Grangeville.
Stop by and visit with representatives from more than a dozen different companies and learn what business opportunities may benefit you or just make contact with a rep about the great products they are offering.
•
All area friends of Dolores Earn Smith are invited to have coffee and cake and say goodbye as she is moving to Idaho Falls. This get-together is set for Saturday, May 20, 6:30 p.m., at St. Peter and Paul Parish annex. Dolores has lived in the area for nearly 60 years and will be moving to live closer to one of her daughters.
 •
Shirley's Dance Studio Grangeville-area dancers will host its recital this Sunday, May 21, 2 p.m., at Grangeville High School. There is no charge. I understand the local ballet group will also have a recital and it will be at GHS Friday, June 2. Tickets are required for this, so contact teacher Jennifer Glassman or a class member for details.
•
Don't forget that public television's Outdoor Idaho will run "Almost Canada," which is all about our great state, Thursday, May 18, 8 p.m., and Sunday, May 21, 7 p.m. Check your local listings for channels or livestream it at Idaho Public Television's video.idahoptv.org.
•
The Region II Idaho Small Business Development Center is offering a variety of workshops during May.
Preregistration is required for all of the workshops. Unless otherwise noted, registration is available online at www.lcsc.edu/sbdc, by emailing ISDBC@lcsc.edu, or calling 208-792-2465.
Cottonwood has the upcoming session, Effective Elevator Pitches: What to Say & How to Say It May 18, 5:30-7:30 p.m., 506 King St. in Cottonwood. The "elevator pitch" refers to the quick presentation to explain your business proposition before you reach the top floor in an elevator. Instructor is George Tanner and there is no cost. Preregister: Contact the Nez Perce County Extension Office at 799-3096 or e-mail nezperce@uidaho.edu.
Additional upcoming classes in Cottonwood include How Do Your Potential Customers Know You Exist? Website Marketing & Google Optimization on May 23; Show Me the Money: Financial Management and Strategy on May 25; and Your Business Model: The Difference Between So-So and Great! on May 30.
FYI, Ready, Set Grow your Business in Cottonwood has been cancelled due to low registrations.
Olson benefit dinner is May 27
RIGGINS – A Memorial Day Crab Feed will be held at Seven Devils Steakhouse and Saloon in Riggins as a benefit for the children of Derek Olson. This is set for Saturday, May 27.
The dinner starts at 6 p.m. and will be served until the food runs out. Cost is $25 per presale ticket or $30 per person at the door. Tickets are available at Seven Devils, River Rock Café, Chevron, Summerville's and Gradient Shift in Riggins; McCall Land Company, Lardo's, Consolidated Electrical Distributors and Robnett Construction in McCall; Grangeville Flower Shop, Norco and B&B Bargain in Grangeville and C&M Lumber in New Meadows. To purchase tickets via phone call 628-3558 or 628-3434.
Memorial services for Derek Olson, who died in a recent car accident, will be held at the Assembly of God Church in Riggins, Saturday, May 27, 3 p.m. Finger food and fellowship will follow.
•
The web site Only in Idaho recently ran an article entitled "These 8 Luxury 'Glampgrounds' In Idaho Will Give You An Unforgettable Experience." Those campgrounds, in order, are:
River Dance Lodge, Kooskia; Wagonhammer, North Fork; Huckleberry Tent and Breakfast, Clark Fork; Working Horse Ranch, Cascade; Far and Away Adventures, Salmon River; Stargazer Yurt, Idaho City; Moose Creek, Victor; and Mary Janes Farm, Moscow.
See Onlyinyourstate.com for more fun facts and interesting articles on Idaho and beyond.
•
Hey, if you have a child 8 to 18, don't forget the Partners Inspiring Community Health event set for Saturday, May 20. Your youngster can attend Shake Your Groove Thing at The Gym and participate in hula hooping, country line dancing and trampoline activities starting at 9:45 a.m. and ending at noon. Smoothies provided! There is no cost – just text Julie Hauger at 983-6098 or e-mail jhauger123@gmail.com to register.
•
I read an article that stated 83 percent of all Americans have at least one piercing and 72 percent of all pierced people are women.
•
Did you hear there is a new Crayola Crayon color? It's a new blue discovered by scientists and does not have a name yet. You can have a say in naming it by going to http://www.crayola.com/splash/promos/newblue. You can even win $100.
Sadly, this means one color had to be retired and that color is "Dandelion." This was added in 1990. That year, several colors were retired to make way for Dandelion and her new friends. Those retired in 1990 included maize, lemon yellow, blue gray, raw umber, green blue, orange red, orange yellow, and violet blue and were placed in the Crayola Hall of Fame. In 2003, the colors blizzard blue, magic mint, mulberry, and teal blue were also retired.
My favorite crayon is "periwinkle." As a kid growing up on Dakota Creek in Custer, Wash., we had bugs we would pull out of the water that looked like water caterpillars and made little sand homes around their bodies for protection. We called them periwinkles, so there's a memory connection for me.
Crayolas were first marketed in 1903.