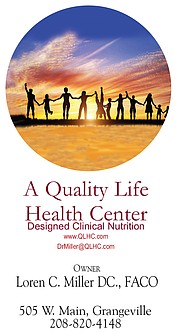 In today's age of health and fitness, more and more kids are involved in sports. Being part of a baseball, softball, track and field, football, soccer or Little League team is an important rite of passage for many children, but parents and their children could be overlooking the importance of proper nutrition and body-conditioning for preventing injuries on and off the playing field.
A bit of advice: Proper warmup, stretching and strength-training exercises are essential. Improper stretching or weight-lifting techniques make you more susceptible to injury. Parents need to work with their kids and make sure they receive the proper sports training.

Young athletes should begin with a slow jog as a general warmup, followed by a sport-specific warmup. They should then stretch all the major muscle groups. At Quality Life Health Center we can provide our patients – young, old, and in between – appropriate exercises for each sport to prevent injuries.
Proper nutrition and hydration are also vital. An ordinary person may need to drink eight to ten 8-ounce glasses of water each day. Athletes need to drink even more. Breakfast should be the most important meal of the day. Eating a healthy meal two to four hours before a practice or a game and another within one to two hours after a game or practice allows for proper replenishment of fluids.
For more information visit A Quality Life Health Center, located at 505 W Main St., Grangeville, ID - 208-820-4148, on Facebook or at WWW.QLHC.COM.
Neighborhood Experts: A quality life health center