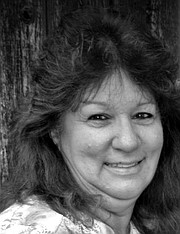 WHITE BIRD — I hope everyone had a nice weekend and the mothers enjoyed the sunny weather as well.
For the eighth year in a row, Killgore Adventures hosted some 40 students from Community School in Sun Valley. The students come up, camp, and backpack into the mountains of Hells Canyon. Each year, Kurt transports half of them in the jet boat to Sheep Creek and the remaining half start at Pittsburgh Landing. They hike on the trails, and one night they meet in the middle and camp together. At the end of the trek, Kurt takes the jet boat and picks up the half that started at Pittsburgh, bringing the whole crew back to the office for a big barbecue before they head back to Sun Valley. "One fun story…the beef for the hamburgers all come from our own grass fed cattle and the kids all thought it was cool that the beef they were eating was raised just up the road from where they were camping." It's a fun tradition and we look forward to having them come back each year.
The American Legion and the Rebekahs have planted a living forsythia in the town park. This is a living legacy project and hope all will enjoy it for years to come. Thanks for all who helped see this project through.
The monthly breakfast at the WBARD has been canceled until the first of the year, as summer is coming on and many people will be doing other activities. See you in January and thanks for all your support.
Memorial activities set for May
Saturday, May 20, is Armed Forces Day, and then on May 29 is Memorial Day. The American Legion Post No. 152 along with the Rebekahs will be placing flags on all of the veterans stones at White Bird and Slate Creek cemeteries. This takes place on Friday, May 27, 1 p.m. Then, on Monday, May 29, the public is welcomed to join in paying respect and remembrance of the sacrifices that this nation's veterans have made to defend our rights and make this country free. This starts at the White Bird Cemetery at 11 a.m., and then at noon you are asked to join them at the White Bird City Park for the ceremony there, along with Bob Senter, Earl McCool, Warren McConnell, Matt C. Wheeler and Ural Duane Arnhart all receiving their Quilts of Valor. Pie will be offered by the Rebekahs after the ceremony.
The town turned Mexican over this past weekend with a fantastic turnout for the Rebekahs Spring Fiesta dinner that was held at the IOOF Hall. They served a great number of community and beyond to different Mexican eateries. Thanks to Darla Brumley for organizing this wonderful function.
There are no meetings this week, but I do want to run some upcoming events for everyone again.
Birthdays for this next week are Mel Wisenor, Tawna Bayleff, Brittany Farmer, Velma Parker, Lauren Wilson, David Rice, Marie Heckman, Homer Joe Brown, Carter Eldred, Debbie Huebner, Abby Palmquist, Steve Kernutt, and Denis Long.
Anniversaries got out to Toni and Clay Robinson, Mick and Jenny Hanson, Jeff and Beverly McCool, and Bob and Chris Black.
Everyone is watching the rivers and being very careful of the water flow. It is very swift and strong at this time of year. With the run-off starting, you never know what will happen. Be safe and respectful of it. Things can happen in the blink of an eye!
Next week I will start in on White Bird Days and what will be happening in our little town…big things to come…so stay tuned!