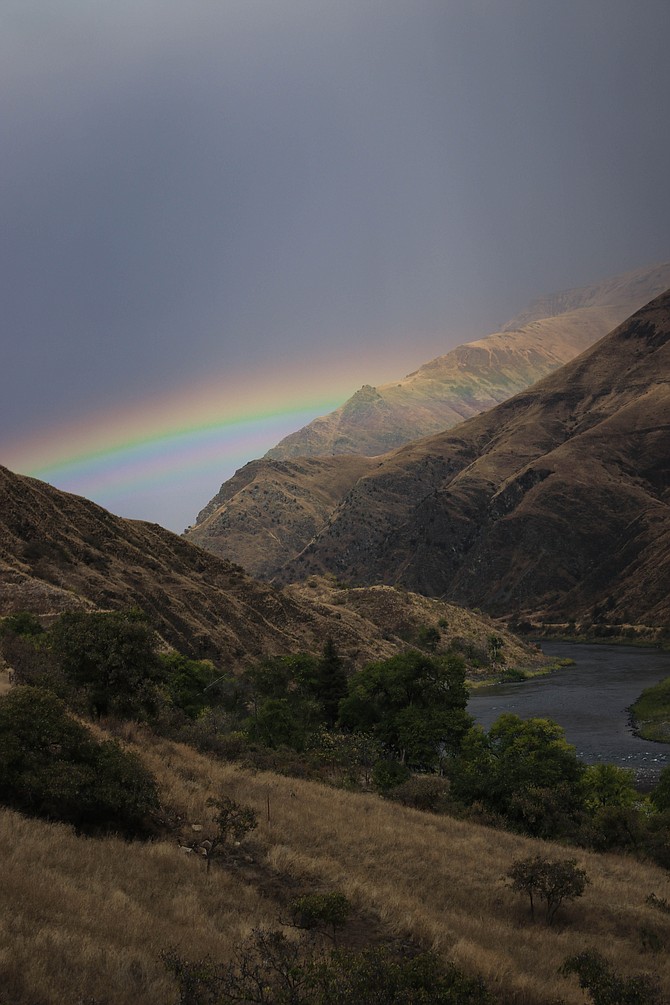 Idaho's Geography & Outdoor Gems
--Idaho has 83,557 square miles, about the size of Great Britain, and has a population of 1.6 million.
--Idaho's mountains rise to a height of 12,662 feet. Lewiston has the lowest elevation at 756 feet. Mt. Borah is Idaho's highest mountain and was once located three miles under water.
--Idaho has 3,100 miles of rivers, more than any other state; there are more than 2,000 lakes.
--The city of Lewiston has the farthest inland seaport on the Pacific Coast of the United States.
--Idaho has more roadless alpine wilderness areas than any other state except Alaska.
--Hells Canyon (a mile deeper than the Grand Canyon) is the deepest gorge on the North American continent.
--Sixty-three percent of Idaho is public land.
--The Salmon River has no dams and is the longest stream lying wholly within one state.
--Bruneau Dunes State Park contains North America's tallest single structured sand dune, measuring 470 feet high.
--Higher than Niagra, Shoshone Falls, on the Snake River near Twin Falls, plunges over a rim nearly a thousand feet wide and drops 212 feet down.
--The "Craters of the Moon" National Monument presents a volcanic landscape that played a pivotal role in the first successful moon landing.
--The Hagerman Fossil Beds hold some of the best preserved prehistoric horse fossils in the United States.
--The Shoshone Ice Caves present an elaborate network of lava tubes that have been iced over by air currents making it one of Idaho's natural wonders.
--Henry's Fork is arguably the single most proclaimed fly fishing trout stream in the United States.
--Idaho has the largest nesting area in the world for eagles, hawks and falcons.
--Elk River is the home of the Idaho Champion Western Red Cedar Tree, the largest tree in the state. Estimated to be more than 3,000 years old, this giant is more than 18 feet in diameter and stands 177 feet tall.
--Idaho lies halfway between the equator and the North Pole.