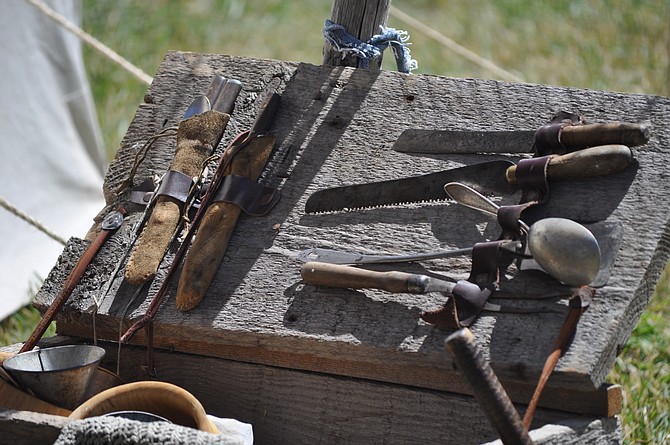 This part of Idaho shares in the historic journey of the Lewis and Clark Corps of Discovery Expedition, which lasted from May 1804 to September 1806. Under the command of Captain Meriwether Lewis and Second Lieutenant William Clark, this was the first American expedition to cross what is now the western portion of the United States – beginning near St. Louis, and passing across the Continental Divide to reach the Pacific Coast.
Helping promote this history and to bring it alive, the Lewis and Clark Trail Heritage Foundation – through its 40 chapters nationwide – conducts presentations through the year with Lewis and Clark scholars, expedition descendants, re-enactors, in partnership with private and public agencies.
Within this region, the Travelers' Rest Chapter Brigade, formed in 2001, conducts presentations with re-enactors in period-specific clothing, displaying the tools, crafts and firearms that would have been part of the Corps of Discovery.
Past summer presentations have been held at the Lolo Pass Visitors Center at the Idaho/Montana border on U.S. Highway 95 in Idaho County.
For information on the center, managed by the Nez Perce-Clearwater National Forests, and on upcoming events: (208) 942-1234, or www.fs.usda.gov/recarea/nezperceclearwater .