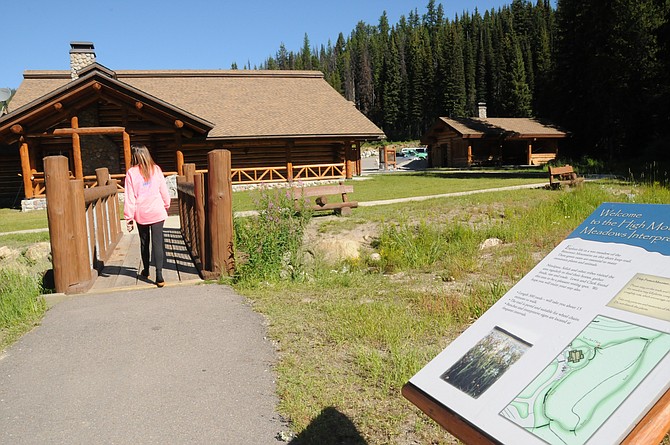 The center is located near Glade Creek Camp where on Sept. 13, 1805, the Lewis and Clark Corps of Discovery camped on their historic journey west. In 1806 on their eastward journey, Lewis and Clark traveled over Lolo Pass and down the last divide of the Bitterroot Mountains and into Lolo Creek on June 28.
Dedicated in June 2003, the log cabin-styled visitor center offers interpretive information and exhibits on the area's connection to the Lewis and Clark Expedition and Nez Perce Indian history, a book store and video viewing room. A trail system with interpretive signs provides visitors with information about natural systems and historic events. The center offers a large parking area for recreationists year-round.
The center is located approximately 45 miles west of Missoula, Mont., 100 miles east of Kooskia, and 175 miles east of Lewiston.
For information, contact the Lochsa Ranger District, Clearwater National Forest, at (208) 926-4274; or on the web at http://www.fs.usda.gov/main/nezperceclearwater/home .