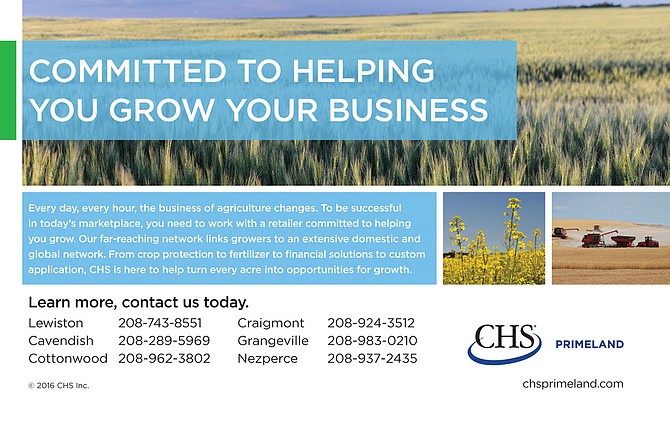 Every day, every hour, the business of agriculture changes.
To be successful in today's marketplace, you need to work with a retailer committed to helping you grow. Our far-reaching network links growers to an extensive domestic and global network.
From crop protection to fertilizer to financial solutions to custom application, CHS is here to help turn every acre into opportunities for growth.
To learn more, contact us today.
Lewiston 208-743-8551


Craigmont 208-924-3512
Cavendish 208-289-5969


Grangeville 208-983-0210
Cottonwood 208-962-3802


Nezperce 208-937-2435
The Get Acquainted Spotlight is published weekly and highlights businesses that advertised in our 2017 Get Acquainted. Call today to reserve your spot in the 2018 edition.