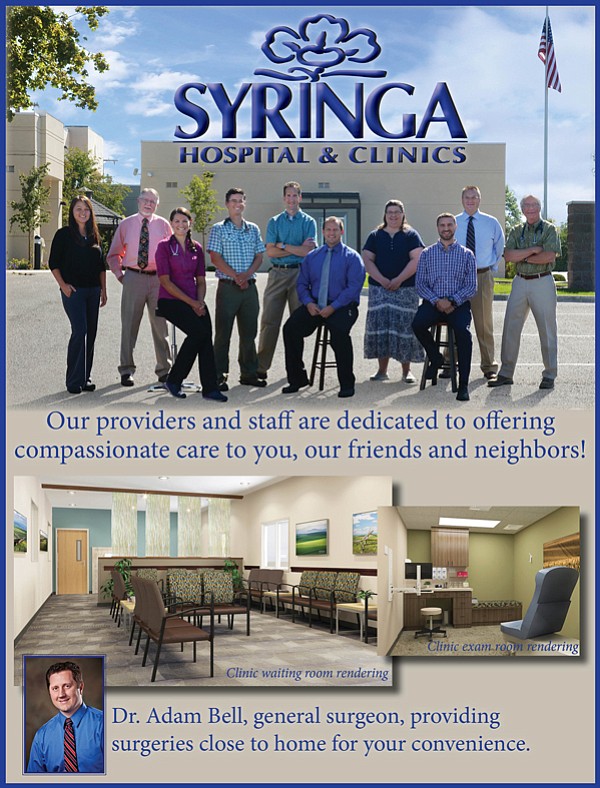 Our providers and staff are dedicated to offering compassionate care to you, our friends and neighbors!
Contact Us:
Hospital 983-1700
Primary Care Clinic 983-8590
Therapy Services 983-1873
Kooskia Clinic 926-4776
VA Clinic 983-4671
www.syringahospital.org
The Get Acquainted Spotlight is published weekly and highlights businesses that advertised in our 2017 Get Acquainted. Call today to reserve your spot in the 2018 edition.