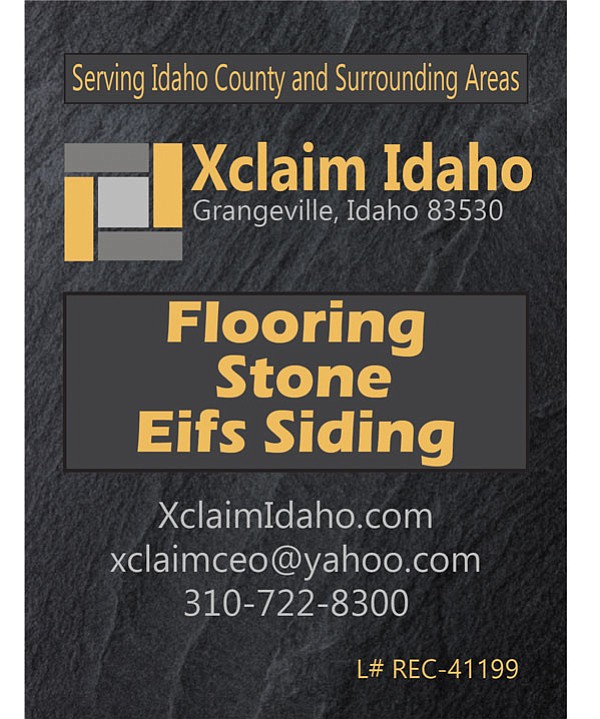 Xclaim Idaho is serving Idaho County and surrounding areas with Flooring, Stone & EIFS siding.
Located in Grangeville, Idaho, you can contact them at 310-722-8300
The Get Acquainted Spotlight is published weekly and highlights businesses that advertised in our 2017 Get Acquainted. Call today to reserve your spot in the 2018 edition.