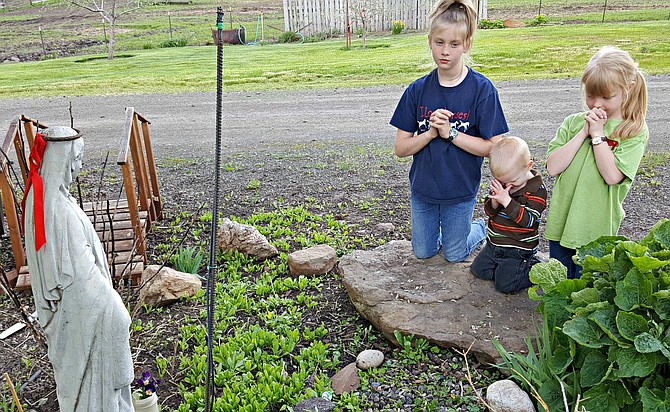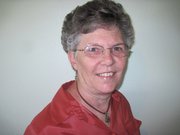 COTTONWOOD — Rosaries, a litany and Marian songs will be part of the program to honor Mary, the Mother of God on Saturday, Oct. 14, at St. Mary's Church in Cottonwood at noon. It was on Oct. 13, 1917, that the three children, Lucia, Francisco and Jacinta, as on the other five occasions, first saw a bright light, and then they saw Our Lady appear over the holm oak. Our Lady's message to the children was, "Let them offend Our Lord no more for He is already much offended." At the end of her visit, 70,000 people saw the sun dance. Let's spread the word and get lots of people there to get the good news message out there to combat all the bad news these days.
Prairie Community Library is making preparations for their upcoming fundraiser, Brats and Brew, on Oct. 21. An evening of dinner, no host bar, live and silent auctions, and music by the Coffey Twins is planned for your enjoyment. Tickets are available at the library, on Tuesdays and Thursdays from 10 a.m. to 6 p.m. Phone number is 208-962-3714, 506 King Street, basement of the Cottonwood Community Hall. Advanced ticket price is $25 per person, or $30 per person at the door the evening of the event.
Healthy Seniors fitness class will be continuing to meet at Cottonwood Community Center from 9:30 to 10:30 a.m., Mondays and Thursdays. Kim Johnson, SMH Community Relations Manager, will be taking Shelli Schumacher's place to continue offering this valuable service to our wonderful seniors! If you are interested, or know of an area senior who would enjoy and benefit from this class, we encourage you to join in the fun. Kim is looking forward to meeting and working with everyone!
Denim and Diamonds is the theme for the 20th anniversary of Summit Academy's Mystery Night this year. The date is Saturday, Nov. 4, at the Greencreek Community Hall. Social hour begins at 5 p.m., with a live auction at 7 p.m. A $125 ticket includes dinner for two, no host bar, and your 1 in 350 chance of winning the Grand Prize of $10,000 redeemable at these fine merchants: Lindsley's Furniture and Appliance, Sonnen Meats, Les Schwab Tire Center, Grangeville, B & A Performance Auto, Hoene Hardware, Cottonwood Foods, Chesky Woodworking, and Intermountain Feed & Mercantile. You must be 18 or older to participate. This is the big fundraiser to support the school which is recognized as a Catholic School by the Diocese of Boise.