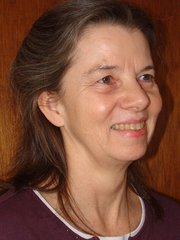 ELK CITY — Volunteers needed: The public restrooms near the park, open year round, have been cleaned by volunteer Joe King for several years now. Before that, it was Teresa Enos who volunteered to clean them. Now is the time for someone else to step up to the opportunity and volunteer for the job as Joe can no longer do it. As a side note, Elk Creek Station and Elk City Hotel have been paying for and supplying the paper and cleaning products. If you can help the community in this way, whether it's cleaning or donating money to help with expenses, call Jon at 208-842-2235.
The Historical Museum at St. Gertrude has scheduled it fall lecture series starting Oct. 5 with a presentation by Richard Storch entitled "Photography of the Nez Perce and Plateau Indians," 7 p.m.
Meetings: Elk City Area Alliance, on the 9th at 7 p.m., at the Forest Service meeting room; EMT meeting on the 10th.
Anniversaries: Sage and Alysis Stibal