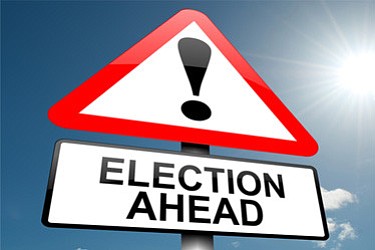 STITES — How to manage city infrastructure and fund projects, and encouraging more public involvement are issues within the mayor race for the City of Stites.
The mayor position is currently contested between incumbent Gerald "Gerry" J. Cathey and Rey Mireles. Candidates will be running in the Nov. 7 election. The Free Press solicited candidates for information on their campaigns, and the following are their edited responses.
Gerry Cathey
 "I am running to sustain programs started during the one and one-half years of my administration as Stites appointed mayor," said Gerry Cathey. "Parts of Stites water and sewer infrastructure is aged and failing. My administration is finishing a grant-funded project that will provide the town with a new water well. We recently secured funding for improvements to the Stites wastewater collection system, the scope of work including repair of leaks allowing inflow and infiltration into the system."
According to Cathey, issues for the foreseeable future for Stites and other small rural town administrators is the challenge of providing affordable utilities rates and maintaining the utility infrastructure. 
"If elected, along with the day-to-day responsibilities as mayor," he said, "I will pursue an avenue that will assist with that challenge and that is to work with city property owners to present a cleaner, more attractive community in which to live. Over time, added people will help keep homes occupied and utility revenues more healthy."
His special goals are to work with city volunteers to seek funding for a public restroom at the city park.
Cathey has been an Idaho resident for 47 years. He came to Idaho with a forestry degree in 1970 and has been within a 50-mile radius of Grangeville since, employed by the timber industry for the duration. He served as a Stites councilor during 1990-2016. He currently lives in Stites with his life partner, Debbie Howard, and has five children, 10 grandchildren and one great-grandchild.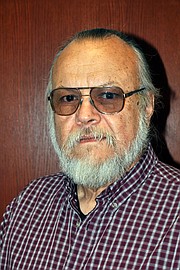 Rey Mireless
"I am running for mayor because the city is facing financial problems that I believe I can help solve without raising costs to the people of Stites," said Rey Mireles, "to help the local residents to trust and work together with the city to 'make Stites great again.' I believe our city government should be of the people, by the people and for the people."
As mayor, Mireles would want to get Stites' residents involved in city affairs and projects.
"We have several retired, experienced professionals in town – engineers, businessmen, builders, etc.," he said, "who would be willing to share their experience with volunteers and give guidance on city projects."
Mireles served two terms as mayor of Stites, first elected in 2007. He is a former business owner of 23 years, is U.S. Postal Service rural letter carrier. He currently serves as chief of the Stites Volunteer Fire Department, captain of the Kooskia Fire Department firefighter training, and as a driver for Kooskia Ambulance. He has been married for 30 years and owned a home in Stites for 11 years.