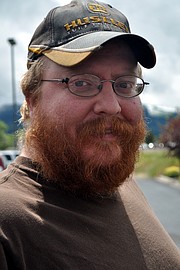 The NFL players' protests have been the talk of the nation for more than a week.
Everyone has a take, but almost no one has a stake.
While fans feel like they're in serious relationships with their favorite teams, the league's marriages with gigantic television companies are the real deals.
Before DirecTV could sell its pricy Sunday Ticket package to fans, it had to agree to pay the NFL $1.3 billion a year, with built-in single-digit annual percentage increases, starting in 2014. That's according to Street & Smith's Sports Business Journal, which in 2014 reported the hike would "sync up with the NFL's other TV deals, which run into the next decade." More recently, according to the LA Times, selling the broadcast rights to the likes of DirecTV, ABC, CBS, NBC, Fox Sports, and ESPN, has been putting $7.5 billion a year in NFL pockets – all for the right to post mega-dollar advertisements on one of the few bits of common ground where Americans had reliably come together.
But players' #TakeAKnee protests may break the league. The protests, which some players say are aimed at ending police brutality against black people, have been taken as a senseless and unforgiveable insult against veterans and inviolable national symbols in towns such as Grangeville and in many other parts of the country.
"You know what NFL stands for now?" Idaho County clerk Kathy Ackerman cracked during a commission meeting last Friday, Sept. 29. "No Fans Left."
That's a possibility NFL owners themselves are taking seriously, if ESPN's Outside The Lines investigative unit has accurately reported what was discussed during a confidential meeting between players and owners last Tuesday.
"This could kill football and end our business," an NFL owner ESPN did not identify reportedly said.
The pros' pregame protests continued last weekend, and many fans have renewed their social media vows to boycott the games that coincide with Veterans Day, Nov. 12-13.
Meanwhile, NFL owners appear unwilling or unable to crack down on the protests and the bigtime broadcasters appear to be struggling to stage-manage their way out of trouble.
Whatever else we may think of them – and we've heard some people use vile, derogatory words to refer to them this week – the players appear committed to a long and damaging fight over a cause in which they deeply believe. None has done so more visibly or at greater personal cost to himself than unemployed quarterback Colin Kaepernick. Like the Civil Rights leaders of old, Kaepernick chose to tip the spear-point of his message with symbolic action, but unlike those who sought to force the integration of busses, diners and schools by stepping directly into the breach, the Kaepernickers' demonstrations take place far afield indeed from where they say injustices take place.
From here it appears they're bringing attention directly to themselves, and not directly to their grievances.
Yet in this moment, the players appear to be in control – if not over how their message is received, then at least over their actions, and over the NFL's entire future. For that reason, during the coming weeks, whatever they decide to do next will be far more revealing of who they are and what they care about than anything else they've done so far.
We're watching, at least for now.