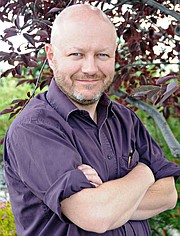 Area residents have a rare opportunity this election season to take a hand in the direction their cities head in the coming year.
It's a unique occasion as we have not had such contested races in city elections for several cycles. This Nov. 7, mayor seats are up for grabs in Grangeville and Stites; and city councils have open positions in Cottonwood, Grangeville, Stites and White Bird. Overall, 28 people are running for city seats in Idaho County this go-round.
With that kind of commitment by neighbors putting themselves out in their communities, residents in those cities should be becoming more vested in the process, finding out who's on the ballot and getting connected with candidates and those they deal with on a regular basis to find out more about them.
Grangeville city residents have a great opportunity with a candidates' forum scheduled for next Tuesday, Oct. 17. Time has been proportioned to address mayor and council races separately, with audience questions allowed for both. For many, this will be the only opportunity to get your answers directly from those who are running.
Don't put it off. Elections are four weeks away.