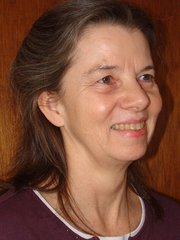 ELK CITY — Well, it's that time of year to get scared (or scare someone else) by attending the 'Halloween Hall of Horrors" at the school on Friday night, Oct. 27, from 6 to 9 p.m., or Saturday night, Oct. 28, from 4 to 8 p.m.
Peg Gehring will be at the Elk City Medical clinic Oct. 17 from 10 a.m. to 2:30 p.m. Call 208-962-3267 for an appointment.
Elk City VFW Wilderness Post 8311 Auxiliary is accepting applications for their annual scholarship.

For information or to request an application, contact Marlene George by e-mailat elkcreek2@gmail.com or phone 208-842-2804 or cell 208-827-0755. Application packets are also available from the counselors at Grangeville and Clearwater Valley High Schools.
Meetings: VFW and Auxiliary on the 12th; Idaho Food Bank on the 17th.