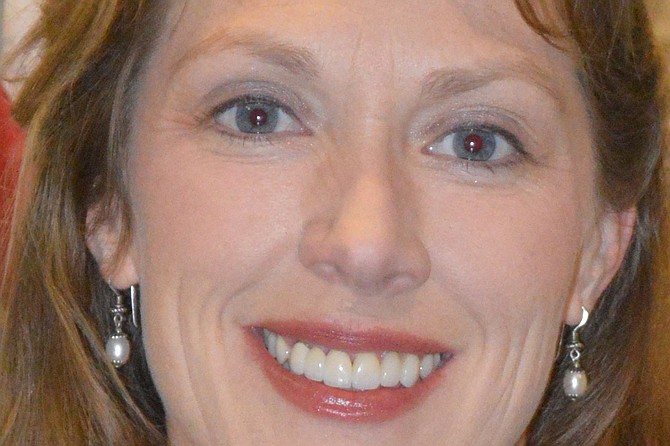 Contrary to statewide media reports that she is caught a residency and tax scandal, Rep. Priscilla Giddings told the Free Press she had done everything the law required of her and that she continued to follow the law after she decided to run for office early in 2016. She said she even went to the trouble of seeking advice from the Ada County Assessor's Office at the time she was moving from Garden City to White Bird.
"They specifically told me they, as the county assessors, don't start looking at your property tax exemption until the beginning of the new year," Giddings told the Free Press Monday, Oct. 9. "So if I had moved into my house in, let's say, December of 2015, I can't cancel my Boise homeowner's exemption until the new year."
Even so, the property tax exemption Giddings had sought for her house in Ada County years earlier was still on the books even as she won elections in District 7, which includes all of Idaho County as well as parts north. She defeated Shannon McMillan of Silverton by more than 1,000 votes in the Republican primary during the spring of 2016, and she defeated Democrat Jessica Chilcott of Sandpoint by more than 8,000 that fall.
Giddings is a 2001 Salmon River High School graduate whose service in the Air Force took her to Afghanistan, and, recently, as an Air Force reservist, to South Korea. She had transitioned from military life to Idaho politics by way of a staff job for former state Sen. Sheryl Nuxoll and a campaign job for U.S. Sen. Mike Crapo. She moved back to White Bird while she was working for Crapo's campaign, and she said she still has a copy of a pay statement from that time that indicates she was living in White Bird in October 2015.
Correction
This article originally included an inaccurate date. As reported, Idaho County public records include two voter registration cards signed by Giddings. In fact, these are dated Jan. 17, 2015 and Nov. 3, 2015, and they reflect her changes of address that year. However, due to a Free Press error, the original article inaccurately stated the day the January 2015 card was signed. The Free Press regrets this error. -ao
Two Idaho County public records publicly mark her return to the district she would later be elected to represent: they are voter registration cards, signed and dated by Giddings on Jan. 17, 2015, and Nov. 3, 2015. Giddings said she decided to run for office only a relatively short time before the filing deadline in 2016, but also insisted she took care to do everything the law requires a legislature candidate to do – including taking the appropriate steps to establish legal residency in the district a year before the election.
Idaho County clerk Kathy Ackerman – whose official duties include administering election law at the local level – described the situation to the Free Press as a mistake Giddings could move to rectify, and one that Ada County may pursue.
"She changed her voter registration to Idaho County when she began building a house here, and she wasn't eligible for a homeowner's exemption here because the house was under construction," Ackerman explained during a county commission meeting late last month. "She maintained a homeowner's exemption in Ada County, which you're allowed to do when you've got that new construction pending. The problem is, her timeline is off a bit, because she didn't relinquish her homeowner's exemption in Ada County until after she had filed as a candidate in this district. The code says there are several things that determine a person's place of residency. One is voter registration and another is homeowner exemption. So I think everybody is in agreement it's an honest mistake, but, how does she rectify that? Is Ada County going to demand that she pay back money she wasn't assessed because she had a homeowner's exemption there while she was actually declaring Idaho County her county of residency?"
Commissioner Denis Duman replied to Ackerman to the effect that once such an exemption is on the books, it can't be removed mid-year, and commission chairman Skip Brandt replied to Duman to the effect that Giddings should have taken action to end the Ada County exemption a full year earlier.
When asked about the prospect of taking steps to cut off the Ada County exemption so as to avoid having an exemption for a home outside the district in which she had registered to vote, Giddings said the law does not require such a step and said, "If that was a valid argument, I would want to have the commissioner ask the assessor what form should have been filled out, and when."
"What I was trying to say was what I would do if I were her right now," Brandt clarified for the Free Press on Tuesday, Oct. 10, "and that would be to just go and pay the taxes."
Giddings told the Free Press she has heard nothing from the Ada County tax collectors, and Idaho Secretary of State chief deputy Tim Hurst told the Free Press Giddings' elections paperwork was and is enough to satisfy state elections officials.
"As far as we knew then and know now, she was qualified," Hurst said. "She's a registered elector."
Giddings researched election requirements
Elections of state representatives in Idaho are subject to challenge for 20 days – and not only from the other candidates in a contested race. While that time has long since passed, the Spokane Spokesman-Review and the Lewiston Tribune have both reported Giddings may yet face a challenge from her peers in the Idaho House of Representatives.
In the course of explaining the situation to the Free Press, Giddings talked at length about the cautious approach she took as she first decided to run for office in February 2016: "Before I seriously considered it, I said 'Well, what are the requirements?' I had spent the previous year's legislative session reading laws, looking through all the details, so I looked up specifically the code reference on what the requirements are to become a legislator. It says you have to be a resident of your district one year prior to the general elections, so that means I had to be living in the district officially by November of 2015. I had just moved there, so that was OK. Then I looked at what a resident is defined as. You have to dig into another piece of Idaho Code and it lists 11 different things that may be taken into account for your residency. One of those things that may be taken into account is a homeowner's exemption. Well, that didn't apply to me yet, because I didn't have a home that I owned in District 7, yet. I was in the process [of building one] but I didn't know when I'd be officially living in it. I didn't know when I'd be done with it because I was doing a lot of the work myself so I could afford it. So I didn't even take that into account, because it was one of 11 things that didn't apply to me at that point."
She said she didn't see the homeowner's exemption she had in Garden City at that time as an obstacle to establishing residency ahead of her campaign for office.
"I did call the Ada County Assessor's Office and I sent them an e-mail as well," Giddings explained. "I said, 'Hey, I'm building a house in White Bird, how do I process the homeowner's exemption? Like if I move into my house here in November or June or whenever, how does that homeowner's process work? And they specifically told me they as the county assessors don't start looking at your property tax exemption until the beginning of the new year. So if I had moved into my house in, let's say, December of 2015, it doesn't start until the new year."
She said that the move resulted in her having homeowner's exemptions in both Ada and Idaho counties during 2016, which she said the law allows when one moves from an old house to a new construction.
"It has been alarming that the actual facts and laws have not been a part of the discussion, and I absolutely understand the media's role in being the watchdog, but I don't think it's fair until there's actual proof something has occurred to go on a witch hunt," Giddings said. "This is going to be a really hot campaign season against conservatives. I absolutely trust our District 7 voters and I want to serve them. … So no, I'm not worried."
Giddings said she has been told she is No. 1 on a list of legislators House leadership wants to get rid of, and touted what she was able to achieve despite opposition last year.
"Last session, honestly, was really good," Giddings said. "I did get one bill passed, but I also killed three really bad bills that would have stolen people's property rights."
Giddings said she intends to bring the same bills she pushed during last year's legislative session, including one to end the sales tax on groceries, and said she is working on three others focused on veterans and military people who are still on active duty. She said she is proud to have stopped passage of multiple bills she said were related to Grangeville resident Dorothy Walker's court case over a property boundaries issue – which she called a "big Idaho County thing" that is "really a huge, complicated issue."