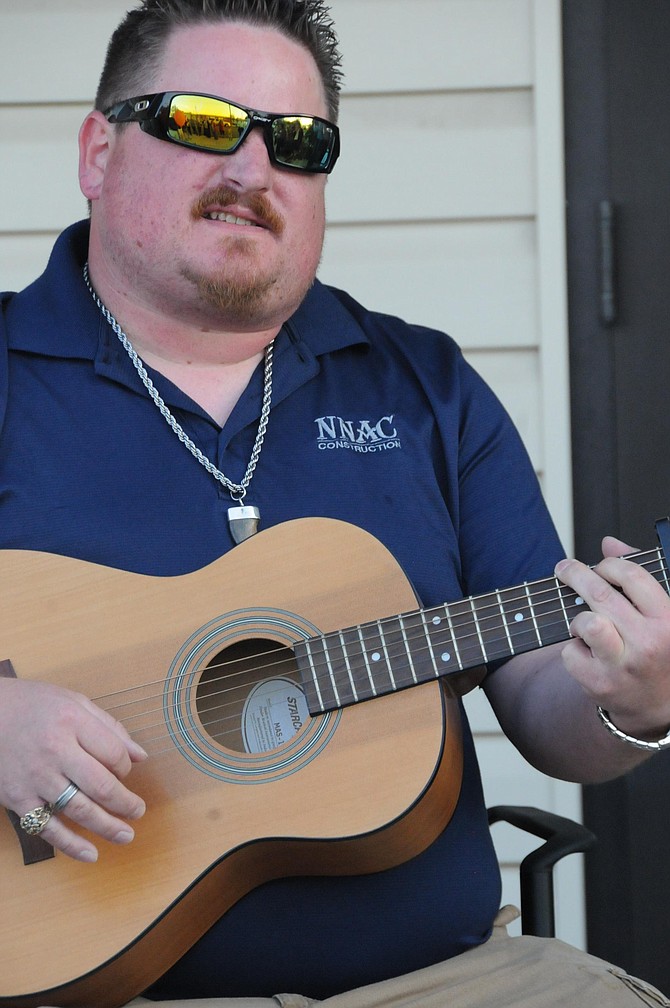 Photo by Lorie Palmer
Construction Crooner: Jason Richards with National Native American Construction, Inc., out of Coeur d'Alene sings a song at the Syringa Hospital and Clinics Oktoberfest block party Sept. 29.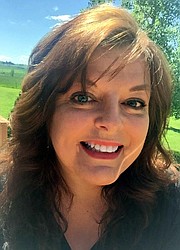 Do you have any upcoming Halloween or harvest party events? Let me know so we can get it in the Free Press. Call 983-1200 or call lpalmer@idahocountyfreepress.com.
•
Lewis-Clark State College Grangeville Outreach has a variety of upcoming enrichment courses set.
Plan Your Estate with Jenneane Musegades Thursday, Oct. 12, 6:30-8:30 p.m., with a cost of $20.
Convert Searches to Sales with Barbara Leachman is set for Tuesday, Oct. 17, 3:30-6 p.m., at the Grangeville Computer Lab, for $35.
The Art of Needle Felting is set for Thursday, Oct. 19. 6-9 p.m., with Taffy Kettenburg in Grangeville, for $38.
Heavenly Scent-A Soap Making Primer is on tap for Saturday, Oct. 21, 9 a.m. to 2:30 p.m., at the Monastery of St. Gertrude in Cottonwood with Sister Carlotta Fontes. Cost is $59.
Navigating the Financial Aid Process with Travis Osburn is a free class at the Grangeville Outreach Computer Lab set for 6 to 8 p.m., Oct. 24.
Call coordinator Carla Nuxoll at 208-983-2164 or e-mail cnwilkins@lcsc.ed.
•
Here's to a good retirement for Jim Schmidt who was a baker at Asker's Harvest Foods for many years! I know a lot of people have said they will miss his pastry skills!
•
Plan to attend an open house at the Grangeville YWCA office, 221 West Main Street No. 21, from 11 a.m. to 2 p.m. Thursday, Oct. 19. If you have seen the purple ribbons throughout town, this is to commemorate Domestic Violence Awareness Month.