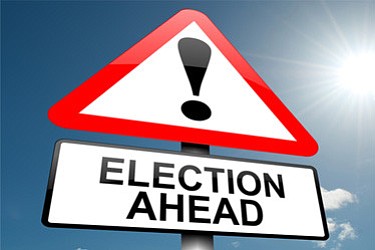 In-person voting starts Monday
In-person voting starts Monday, Oct. 16, at the Idaho County Courthouse for races to be decided in the Nov. 7 election.
The Idaho County Election's Office advises the last day to preregister to vote is Friday, Oct. 13, at the courthouse. After this date, voters may register and vote at the polls on election day; or they can go to the courthouse and register and vote at the same time through Friday, Nov. 3.
Voting on Nov. 7 will be at normal community polling places. A list of these, along with sample ballots listing all the upcoming races, will be printed in upcoming issues of the Idaho County Free Press.
GRANGEVILLE — City infrastructure, providing and managing growth, and providing for more and affordable housing are issues for candidates in the race for Grangeville City Council.
A vigorous turnout this go-round has given Grangeville voters several choices to consider for three council seats, all four-year terms: Dylan Canaday, Dan Gautney, Todd McGeorge, Earl Musick, along with incumbents Beryl Grant and Scott Winkler.
Candidates will be running for open city council positions in the Nov. 7 election. The Free Press solicited candidates for information on their campaigns, and the following are their edited responses.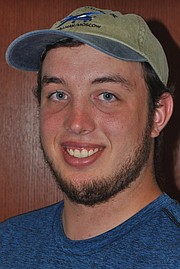 Dylan Canaday
"The reason I am running for city council is because I want to be the bridge between the younger generation and the older generation," said Dylan Canaday. "We need to keep more young adults here in this lovely town of Grangeville to grow and prosper. I will do that by creating more things for everyone especially young adults to do here."
Canaday, 19, was born in Grangeville, attended first through eighth grades at Saints Peter and Paul Catholic School, and graduated from Grangeville High School in 2016. He works with the U.S. Forest Service as an aerial observer during the summer.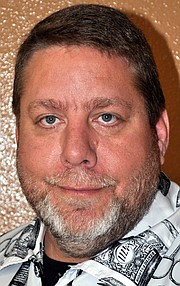 Dan Gautney
"It is important to serve our community," said Dan Gautney. "I will provide fair and honest representation for all Grangeville citizens."
Issues for Gautney include improvement of curbs and basic infrastructure, updating the municipal comprehensive plant, providing reasonable and responsible growth, and for citizens to have the opportunity to expand and venture out into business with city help and support. Police, fire and public works departments "should have the best equipment the city can offer," he said.
"I would like to see reasonable growth and fair opportunity for those who want to invest in our community," Gautney said. "I seek balance for those who seek opportunity and who understand our way of life. I do not want to exploit that."
"If we all work together, we can accomplish these issues," he said. "And let us not forget why we love living in Grangeville."
Gautney has lived in Grangeville for 21 years, of which 10 years he has been owner and operator of Big Dan's Barber Shop. He is a member of the Grangeville Planning and Zoning Committee. He and his wife, Jaylene, have four sons, one daughter and one granddaughter.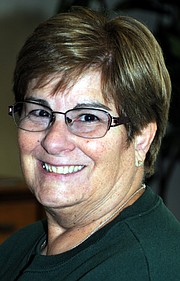 Beryl Grant
"The City of Grangeville is a great place to raise a family. It is a choice to live in Grangeville," said Beryl Grant. The city needs affordable housing, more light industry for sustainable jobs, as well as to continue to work on its infrastructure, she said.
"Streets and gutters were high on the list in last year's survey. We heard you and are trying to make some of it work," she said. "Budgets are tight, and working to the best of our ability to make those dollars stretch is our goal. Sometimes we need to think outside the box to get that done. Getting our comprehensive plan finished will be a great start of things started and not finished."
Grant, a widow after 43 years of marriage, has lived in Grangeville for 47 years. She was initially appointed to fill a vacant term on the council, "found it interesting," ran for election, and is currently seeking her second term. Her strengths include an understanding of city budgeting, and leadership skills that help with problem solving on the council.
"I try to think ahead and look at the big picture," she said. "What would your children and grandchildren like Grangeville to look like in five or 10 years, or even longer? That is what we are building today."
Grant has been in banking for 31 years: "I enjoy helping people figure out their goals and dreams, and coming up with a solution to help them achieve it." She currently serves on the Grangeville Chamber of Commerce (and is past president), is current president of the Grangeville LCSC Outreach Advisory Council, member of the Grangeville Country Club and Golf (a past president of both the club and Ladies Association), and a member of both Gamma Beta sorority and Grangeville Elks Lodge.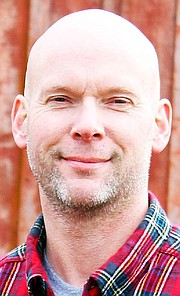 Todd McGeorge
Todd McGeorge is running for city council as he believes in being active and in serving the community in which he lives.
"I care about this community and would like to do what I can to help Grangeville remain a good place to raise a family," he said. "One goal I would like to pursue is helping develop affordable housing options that will meet the needs of families, while keeping Grangeville a small and thriving community. This will also benefit businesses that are having trouble filling job vacancies because people will have affordable housing options."
McGeorge currently serves as a volunteer with the Grangeville Fire Department. His past community involvement includes serving as an EMT. teaching summer school, and volunteering at a pro-life pregnancy clinic. He has a BA in history with a minor in political science from the University of Montana, an MA in the philosophy of religion and ethics from Biola University, and an AS in fire technology from Rio Hondo College. He has been married for 22 years and has three kids.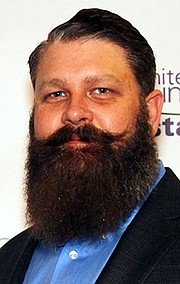 Earl Musick
"My dedication to our community values and way of life constrains me to ensure that our traditions and successful approaches to solving problems and helping each other grow stronger must be preserved in the deliberations undertaken by our city council," said Earl Musick. "As a married family man and dedicated business person growing a business in our city, I look forward and I see opportunities for change. The opportunities I see are for good change, changes fitting for our good people, their needs to succeed, to be secure, to do well for themselves, their livelihoods, their family's future."
According to Musick, an ongoing concern is uniform installation of sidewalks. With the increase in traffic, citizens – children and older persons, in particular – need good sidewalks for both movement and safety.
"As a member of our city council," he said, "I will energetically advocate for Urban Renewal funding that is available and can be channeled to our specific needs and will make sidewalk installation affordable to the city and our citizens."
Since starting his campaign, Musick said many residents have suggested creating a city parks and recreation department to develop and enhance venues and youth sports. He suggests the time may be right to one.
"Our population is experiencing growth, a good kind of growth that includes many new families and individuals who find enjoyment and renewal in time spent at our parks, our golf course, swimming pool and winter time fun at Snowhaven," Musick said. "I do believe good management can be everything in terms of creating and maintaining a quality place and experience in local recreation."
A real and unrelenting challenge facing Grangeville is limited housing, especially for moderate income buyers, according to Musick. This impacts local businesses that cannot retain qualified craftsmen and employees. Some moderate-income housing options are old enough and affected by age to the point lenders will not lend on them. Some older homeowners are ready to downsize, but no smaller, more easily maintained housing options are available.
"I propose strong pursuit of a solution to bring new, affordable housing to Grangeville," he said, clarifying this would not be government-subsidized or low-income housing. "This housing initiative will focus upon those buyers who can qualify for a traditional mortgage based upon income and credit history."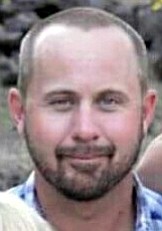 Scott Winkler
"I am running for my second term on city council," said Scott Winkler, "based on my pure love for this community, and the desire in helping continue its legacy in being one of the greatest communities in Idaho, to work, live, and raise a family in."
The city is currently upgrading much of its infrastructure, such as streets, according to Winkler, and its next hurdle is replacing aging and decaying asphalt curbs to concrete curb and gutter; a goal he feels is in sight. 
"Another issue we are facing is the initial cost for a developer to put in a small subdivision due to the upfront cost of 'buy in' fees per developed lot," Winkler said. "I would like to see the city move toward a deferred payment on "buy in" fees that would be due to the city upon sale of said lot to the individual owner, and/or the setting of the water meter putting the lot in effective use. By implementing this the developer could be saved hundreds of thousands of dollars on upfront costs, and the new buyer of said lot could effectively rolls those costs into the purchase of their lot, and or construction loan, etc."
He said, "The city of Grangeville would bear no upfront costs on the installation of the infrastructure, would be out nothing, and would still receive the needed "buy in" fees when the lot sells or is put into to use."
A multi-generational resident of Grangeville and Idaho County, Winkler is the father of three girls who attend Grangeville Elementary Middle School. A plumber by trade, he said this corresponds well with the different public works, land, and building issues the city deals with. 
He is a member of the Grangeville Chamber of Commerce, and he has been on the Grangeville Border Days Committee for 16 years, serving as past secretary, vice president, president, and is current acting treasurer.
"I hope in continuing to help make this a great place to live, work, and raise a family," he said.