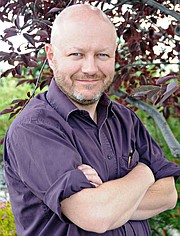 Not everyone can have a national legacy such as that of former four-term Idaho Governor Cecil Andrus.
But everyone can have a local opportunity to impact their communities in such important ways as he typified.
Last month, Andrus died after a long battle with cancer. The subsequent tributes from across party lines were consistent in their praise of both the quality and the character of the popular Democrat governor and Secretary of the Interior.
"Andrus made everyone around him better. He was a mentor to me and many others, raising our standards and inspiring us to think big," said Idaho Governor Butch Otter.
"… an Idaho original, a man whose independence and integrity earned the respect of Idahoans across the political spectrum," said Congressman Raul Labrador.
"…a dynamic and effective leader who knew how to wield authority and get things done for Idaho, and for the nation," said Senator Mike Crapo.
"He was an authentic and dignified statesman, and even when serving in the highest offices of our nation, he remained an Idaho outdoorsman, a neighbor and a friend," Idaho Democratic Party statement.
Such impressive statements about the man are inspiring on what a leader can be and how we can emulate such traits in our home, work and in the community. While the governor seat is not likely within anyone's future from Idaho County in the near future, we have more likely – and in our opinion, better – opportunities to serve here in the present.
Friday, Sept. 8, marks the filing deadline for open seats in city and local district elections. Much of the time, these races go uncontested, and incumbents "stick it out" for another term to ensure that at least some consistency of representation is maintained.
We encourage you to give these positions a thought, or perhaps a second thought. Your great opportunity to help your neighbors and have a definite hand in improving and shaping your communities comes in serving these most basic levels. Though our towns and districts are small, they are in no less need of "dynamic and effective" men and women who will raise standards and "inspire us to think big," who are "authentic and dignified," and at their core remain, "a neighbor and a friend."