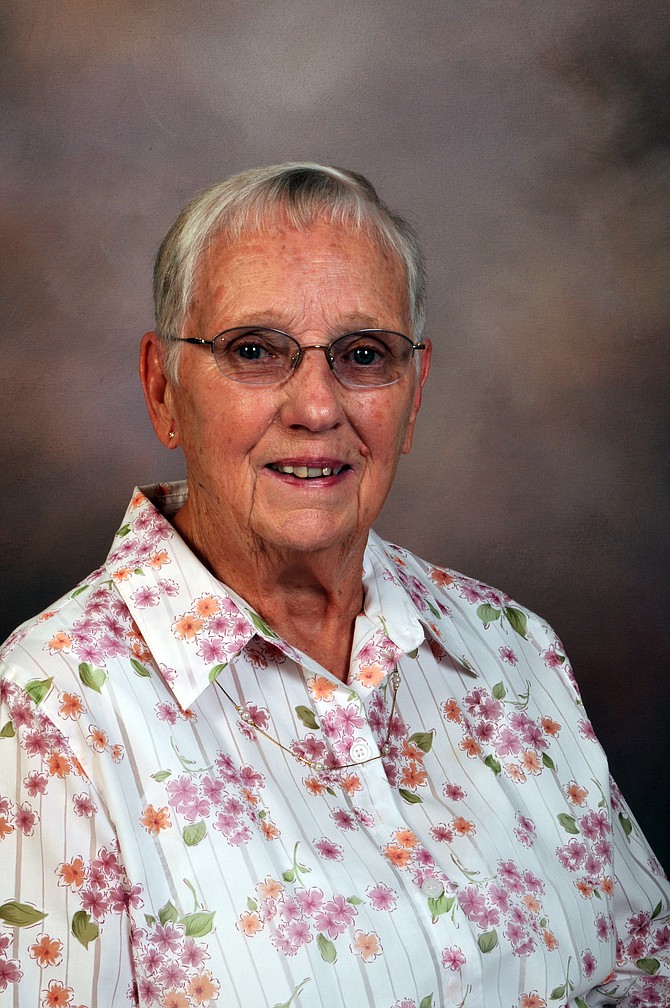 GRANGEVILLE — Bertha (Bert) Arends was born in Grangeville in 1931 to George and Tina Vrieling. She received her education at Grangeville graduating in 1949.
She married Dick H. Arends on June 8, 1950, and they were married for 59-½ years. They had three daughters. Bert is also blessed with seven grandchildren and two great-grandchildren.
She worked as a checker at the A & F and Howards IGA grocery stores. From 1973 until 1993 she worked at Grangeville City Hall as water clerk. She enjoys doing crafts and other handwork.
Friends and family are invited to an open house honoring her 86th birthday Saturday, Sept. 16, 2017, at the Grangeville Church of the Nazarene from 2 to 4 p.m. No gifts; your presence is gift enough.