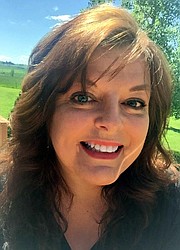 Cash and Carry and Coca-Cola have teamed up to offer their customers a chance to win a heavy-duty canopy and two chairs from which to view your favorite game...or river view!
Every time you check out at the store you can fill out an entry form with your name and number. Drawing will be held Friday, Sept. 29, 5 p.m., just in time for Oktoberfest festivities!
•
Cottonwood Community Federal Credit Union will celebrate its 75th birthday Friday, Sept. 15, 11 a.m. to 2 p.m., at all three of its branches. Stop in for a Lions burger and cake.
•
Partsway will host its Napa Rock and Roll Tool Sale event Friday, Oct. 6, from 10 a.m. to 3 p.m. Included in the sale will be 55-gallon drums of antifreeze and gallon jugs of antifreeze. Partsway is located at 608 N. D Street, Grangeville; 208-983-2400.
•
CP&P Versatile at 1862 Fisher Road in Craigmont will host its grand opening Saturday, Oct. 7, 11 a.m. to 3 p.m. Call 208-924-6631.
•
Lewis-Clark State College Grangeville Outreach will offer Quickbooks Thursday, Sept. 21, from 9 a.m. to 4 p.m., at the Grangeville center. Also, a Fishing for Kids ages 6-14 class is set for Thursday, Oct. 5 from 8:30 – 11 a.m. at Wilkins' Pond.
Call coordinator Carla Nuxoll Wilkins at 983-2164 or e-mail cnwilkins@lcsc.edu.
•
Clearwater Brewing Company just opened their taproom in Kamiah. Beer :30 owner, Brian Brokop worked for months on remodeling the building, installing equipment and pursuing various approvals from the city, county and State of Idaho. Check it out at 212 Fir Street.
•
Advanced Welding and Steel, located at 257 Highway 95 North in Grangeville, will hold an open house facility tour Friday, Sept. 15, 11 a.m. to 2 p.m.
A lunch of hot dogs, chips and cookies will be served. Sign up at www.http://steeldayevents.aisc.org/Register.aspx?eid=2807 or contact Polley McLeod at 208-996-8116 or e-mail polleyM@AWSSteel.com.
Come see how Advanced has met the requirements of recent projects including ones at the Northern Quest Casino, the John J. Hemmingson Student Center at Gonzaga University, Meridian Town Center and the Washington State University Football Building.
Advanced began as a small fabrication shop in 1998; 75 million fabricated pounds later, they are now the largest fabrication shop in Idaho.
•
Grangeville's Pizza Factory will be participating in the national "No Kid Hungry" campaign through Sept. 30. $1 from every XL special pizza will be given to No Kid Hungry which allocates funds across the United States as they are needed.
•
If you were at the Kamiah Free Barbecue Days parade Saturday, Sept. 2, you witnessed a lot of great entries. Floats and people who gave away a ton of awesome prizes and candy. Even fidget spinners. However, one of the most popular giveaways was by Sanitary Plumbing Systems. The owner sat atop a porcelain throne and threw out a popular commodity — rolls of toilet paper and mini plungers, to boot. Great idea!
•
Thanks to Free Press Editor David Rauzi, I can now join the Raiders Club. Not sports, my friends. Raiders of the Lost Ark. When the original Indiana Jones movie came out in 1981, I was not allowed to see movies. I missed a lot of movies (don't worry, I made up for a lot of it during college at the Frontier $1.50 theater in Nampa). Anyway, David has been telling me for years that I would enjoy Raiders. I watched all four of the Indiana Jones movies and enjoyed all of them, really, in varying degrees. I now understand the inside jokes and innuendos. I am no longer a Raiders outsider.