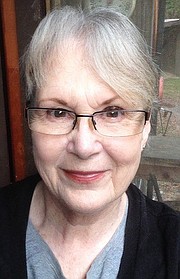 LOWELL / SYRINGA — Helicopters are hovering overhead helping to control the Andy's Hump Fire about three-one-half miles from the community of Lowell. Fire are crews everywhere and even an Idaho Sheriff Deputy on guard at the base of Coolwater Road to be sure only authorized vehicles admitted. At this time, the crews are clearing fire lines, cutting firebreaks and setting up sprinkler systems around structures, it is a major job without local areas so densely forested.
Smoked cleared out last Sunday, weather is supposed to get cool by late this week and no wind to speak of, we might get lucky!
Last Weekend the "Road Maggots " had a memorial service for one of their members on the Selway Road Bridge, and filled up the communities' lodging and restaurants.

Next weekend is another wedding along the Lochsa River. Kevin Roach and some pretty lady (I didn't get her name) will tie the knot in Lowell, fire permitting!
On a sad, serious note, we lost one of our local longtime residents last week, Georgia Ryan, of the Wilderness Inn family. Georgia died after a long illness. We will all miss her here in this little community.