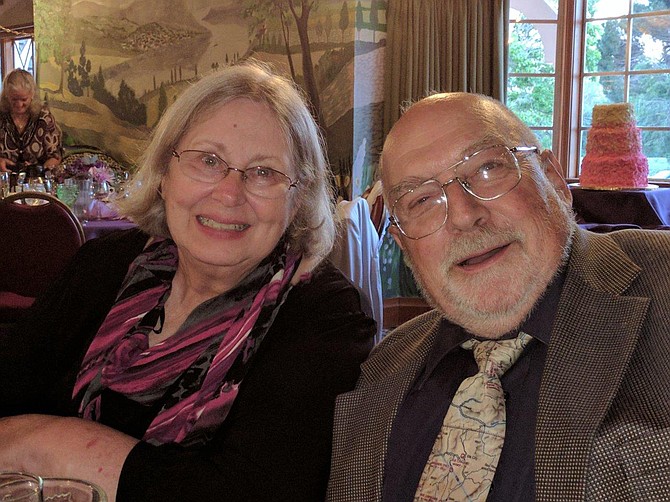 ELK CITY — Jon and Patricia Menough of Elk City, Idaho, celebrated their 50th anniversary Sept. 9, 2017.
Dr. Jon and Mrs. Patricia (Emery) Menough were married Sept. 9, 1967. They are the parents of five children: Andrea (Andy), Warren, David, Mike, and Jacob. They are the grandparents of seven: Allena (Johnson), Joseph, Parley, and Alexander Menough; Felix and Cordelia Menough; and Cyrus Menough.
He graduated from Ravenna High School in 1963 and went on to obtain a bachelor of science degree in chemistry at Cleveland State University. He earned his PhD. In civil engineering from the University of Utah and worked as a civil engineer.
She graduated from Copley High School, class of 1963. She went on to work as an administrative office assistant.
The past 50 years have taken them from Ohio to California, to Kent, Wash., back to Ohio, back to California, to Alaska, to Utah, to Idaho, back to Alaska, and back to Idaho where they currently reside.
The couple will celebrate their anniversary in November with a Caribbean cruise.
A card shower is requested to honor the couple. Cards may be sent to P.O. Box 357, Elk City, ID 83525.