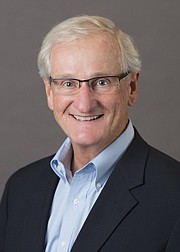 Mental Health and substance use disorders impact thousands of people in Idaho, including many of our friends, neighbors and co-workers. Everyone reading this likely knows someone struggling with mental illness or addiction, and is well aware of the cost these issues can take on individuals and families throughout the state. The good news is that recovery is possible – but it's critical to raise awareness about how these issues impact our communities and how to help people connect to appropriate support.
The Substance Abuse and Mental Health Services Administration reports that more than 260,000 adults in Idaho experience some kind of mental illness each year, but less than half of those individuals (47.5 percent) receive mental health treatment or counseling to help address their condition. The Trust for America's Health cites the number of drug overdose deaths in Idaho has nearly tripled since 1999, with the majority of these deaths resulting from prescription drug use.

Mental health and substance use disorders are often linked to higher risk of suicide, which is a serious problem in our state: During the past three decades, Idaho has consistently had one of the highest suicide rates in the nation. On average, one person dies by suicide every day in Idaho, making it one of the leading causes of preventable death in the state.
September is Recovery Month, a national observance dedicated to sharing the message that, with the right treatment and support, people can recover from mental health and substance use disorders to live healthy, self-directed lives as valuable members of their community. It's also an opportunity for each of us to reach out and offer help and encouragement to someone who may be struggling. Sometimes all it takes is a gentle nudge from a friend or loved one to help someone take that first step on their path to recovery. Here are some tips for starting the conversation:
• Show that you are concerned in a way that is not confrontational or judgmental. Let the person know that you care about them, and you want to check in because you're concerned about recent changes in behavior that you've noticed.
• Keep questions simple. Ask how the person is doing, when they began experiencing these feelings, and how you can help provide support. At this point it may be beneficial to ask if the person has thought about seeking help.
• Avoid phrases that could sound dismissive or accusatory. Although you may not understand what the person is feeling, it is important to only express your unwavering support.
• Offer reassurance and hope. Let the person know that they are not alone, and that you are there to support them in actively seeking treatment to help them feel better. Offer to help them research local treatment and support resources.
For more information about helping those you care about obtain treatment and support for a mental health or substance use condition, visit www.optumidaho.com. Remember that mental illness and addiction affect people from all walks of life, regardless of age, gender, ethnicity, or income level. The good news is that resources are available throughout Idaho to help people make a successful recovery.
Optum manages outpatient mental health and substance use disorder services for adults and children enrolled in Medicaid through the Idaho Behavioral Health Plan (IBHP). If you or someone you know needs immediate assistance, call the 211 Idaho Care Line.