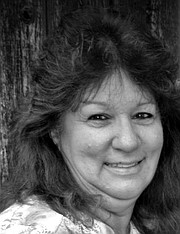 WHITE BIRD — Travel Service 511 app is available on smartphones. The app is free and can be downloaded from the information page at 511.IDAHO.GOV. You can keep updated on all the fires around this region and highway reports as well.
Sept. 13 will be the next Brown Bag series at the Historical Museum at noon in Grangeville: Nature by Roger and Janis Inghram will be the topic. Sept. 20 will be Tough Enough: 25 Years in Hells Canyon by Virginia Woods Meyer. Bring your lunch and enjoy!
The Salmon River Art Guild will be participating in the Quilt/Art Walk during Oktoberfest in Grangeville.
Artwork: Artists from SRAG and Central Idaho Art Association will be at The Gallery in Grangeville on Sat., Sept. 30, 9 a.m. to 4 p.m. (PT). Arts, demos, food, friends, food and fun! Free admittance.
Quiltwork: Quilts will be hanging from storefronts along Main Street & North B on Sat. until 4pm (PT).
Chili CookOff will be held on Sat., Sept. 30, downtown White Bird. Contestants will register and pay the $10 entry fee when you arrive. Chili must be completed by 4 p.m. On site cooking, bring your ingredients, equipment and stove. Also bring awnings if you want them. Guests: serving chili, cornbread muffins, and do-it-yourself s'mores, there will be a charge of $7 for adults, younger than 10 will be charged $3. If you only want to do the s'mores, they will be charging $2. Bottled water and keg beer will also be available for a donation. Judging begins at 4 p.m. with first place receiving $50, 2nd place receives $25 and 3rd place will take home $10. A 50/50 raffle will be going on for $1 per ticket. Bring your lawn chairs and musical instruments, joining in the "Jammin' Round the Fire" at our Campfire Chili CookOff. Sponsored by the White Bird Medical and Relief.
The Idaho Division of Veterans Services (IDVS) is making an effort to identify all Idaho monuments and memorials honoring the military and veterans, utilizing the www.historypin.org/en/ and is seeking the public's help to collect photos, history and stories regarding many memorials throughout Idaho. You can share historical and contemporary photographs through this site for free. To participate, contact IDVS or view the instructional guide found at HTTP:/VETERANS.IDAHO.GOV/MEMORIALS.
Meetings this week will be City Council (13th) at 6 p.m., SRAG (14th) is at 10 a.m., with the chamber meeting at 10:30 a.m.
Birthday wishes go out to Kathryn Van Acker, Debbie Johnson, Dale Rosenbaum (10th), Suzanna Lowry, Jerry Greer (12th), Kamie Laurence, Amber Brumley (13th), Jake Johnson, Shilo Storey, David Seyer, Sharon Sickels (14th), Tiffany Stolberg (15th). In memory of Allen Henderson (15th).
Anniversary wishes go out to Tom & Cheryl Cullin, Ryan & Trayce Randall (12th) and Bill & Bonnie Asker (15th).
TidBits: Pioneer residents say there are scarcely a half dozen or less descendants of the homesteaders among our population of people living here. The children in school are those of new families and the trip to the post office is a sojourn among strangers. Fae Davis no longer rides off Banner Ridge, her dress clothes rolled up behind her saddle and balancing a lemon meringue pie. Now members come in powerful four-wheel drive vehicles, dressed in current fashions. But the community spirit is alive and well, with appropriate activity for every season of the year.
Boy, how we have changed!