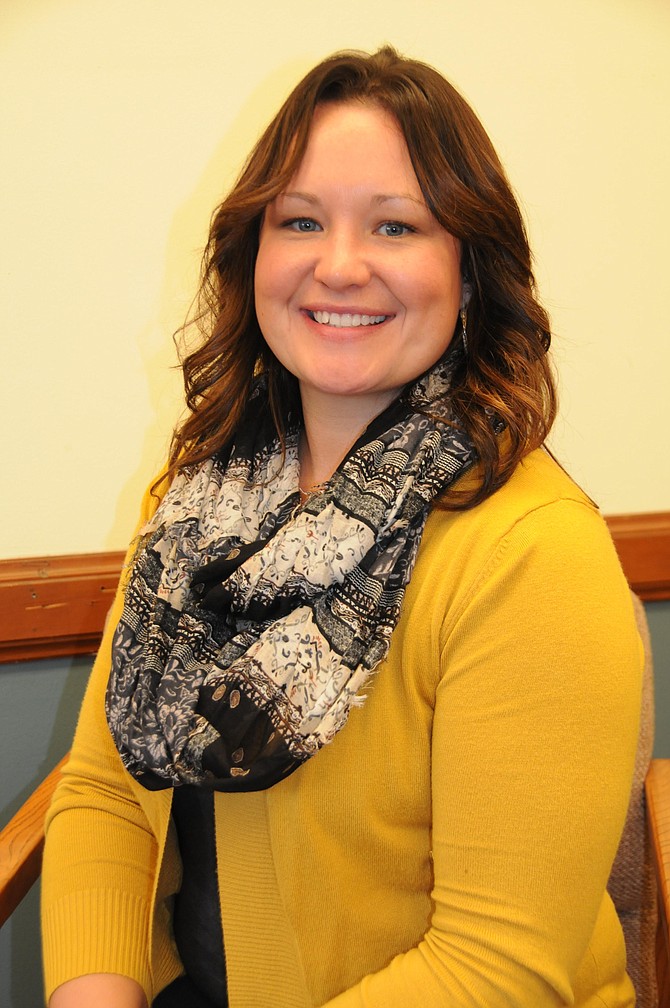 Photo by Lorie Palmer
Jessaca Austad
COTTONWOOD — Is your student confused about what to do with his future? Or perhaps your student has definite plans about what she wants to do following graduation. No matter the answer, part of the equation is the upcoming Career and Community Fair.
The fair is set for Thursday, Oct. 12, at the Idaho County Fairgrounds, 9 a.m. to 2:30 p.m. All students in grades junior high through high school from public, private and home schools are invited.
Twenty-two booths from local businesses, colleges and the U.S. military will be available for presentations and to answer questions. A physicians' assistant from Syringa Hospital will speak during lunch time.
"This event is meant to explore local industry as well as what colleges are available and military career opportunities," said economic development specialist Jessaca Austad of Grangeville.
The event is sponsored by Ida-Lew Economic Development Council, Inc. Corporate sponsors are Idaho Forest Group, P1FCU and University of Idaho; major event sponsors are Hillco and Avista; and supporting sponsors are Advanced Welding and Steel, Gortsema's, St. Mary's Hospital and Cottonwood Community Federal Credit Union.
"Without theses sponsors this event wouldn't be possible – thank you!" Austad added.
For questions contact Austad at 208-983-8302 or jessaca@ida-lew.org.