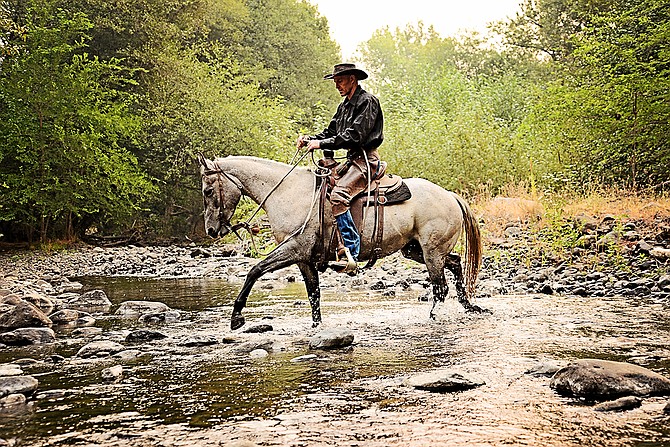 ­When I was 10 I got a kite for my birthday. So, on a sunny, Sunday afternoon, Mom, Dad and I took it out for its maiden voyage. It did what all kites do on their maiden voyage and came down and landed in the limbs of an oak tree. Dad boosted me up on the lower limbs and told me to climb up and get it. It wasn't that far, but the limbs were only an inch or so in diameter. Now, at ground level a one-inch limb would support my massive 75-pound frame with no problem but, at this elevation, the structural integrity of the limb was questionable.
"Go on, those limbs will hold you just fine, don't be such a chicken!"

I was puckered up pretty tight, but Dad kept encouraging me. But, after some time went by, it became apparent that I wasn't brave enough to finish the job.
"Now Robert, you're being too hard on the boy," Mom finally piped in.

So, Dad did what every good Dad does on a sunny afternoon. He yielded to mom and allowed me to come down. He jumped up there on those one-inch limbs (which handled his 200 pounds just fine!) and got the kite.
Mom was also right that day. She recognized that climbing that tree was just a little more than I could handle, but there was no harm done. No sassing, back talking, tears or pouting. Just try.
Mom and Dad were good to us, but we could get into trouble, too. I also remember a time when us kids were playing in the other room while mom and dad were visiting. We would get a little loud and they would tell us, "quiet down in there." We would, but it wouldn't be long before we got loud again. About that time, we would hear Dad coming and we'd scatter like quail. We knew full well that Dad would kick a field goal between the living room lamps with anyone too slow. The most he ever did was bump us with his boot, but in our minds, we were going to become a projectile.

It's important to teach your horse communication and respect and a work ethic by giving them tasks and having them feel good about accomplishing them. By teaching small things and being aware of small changes and tries that a horse makes for us, we can give him recognition and reward for following our lead. Or, we can create work and tension when they are not trying or following our lead. They need to know that they can darn sure be in trouble as well.
I do the best I can to not have a horse refuse a request while I push them out of their comfort zone. This leads to respect willingness, confidence in my leadership and he will do things he wouldn't normally do on his own. To accomplish this, I simply break the task down into smaller increments.
I'll give you a scenario:
I'm riding a young horse on a nice day and things are going pretty good. I decide that today would be a good day to cross a creek. I get to the creek and it becomes blatantly obvious that my horse had heard of the 'Loch Ness Creek monster." He feels the same way about the creek as I did climbing that oak tree. I feel the tension and recognize the fear in him. I don't force my idea on him and think we're going to have to cross that creek or he has won or gotten away with something. I do, however, expect him to keep honoring any request I have.
The creek just became a challenge for me to keep his attention and respect while he is tempted to zone me out and bag any ideas of being a saddle horse.
I start giving him jobs that he already knows. I'll ask him to step forward, he does, I release. I'll ask for something else, maybe back up, he does, I release. Maybe just bend his head a little to the left, then the right. It really doesn't matter. The main thing is that the more he has his mind on me, the less he is worried about the creek.
On the contrary, if he doesn't listen and tries to zone me out or get disrespectful, I'll get tougher on him until he starts to soften and listen. Sometimes it may get intense, but then the release and rest have so much more meaning.
I may trot some circles or do some rollbacks by the creek, allow him to stop and rest, facing the creek. If he starts on his own by either turning around or backing up, then I go back to work trotting circles, rollbacks, backing, whatever, and allow him to rest, facing the creek.
While he is standing there facing the creek there will be a time when he becomes content and relaxed and realizes the creek is a nice place to be. Anytime he is facing the creek his fear of it is subsiding. If his attention and thoughts are going back to leaving the creek, just bump him with your boot tops until you feel his mind back to the creek. In a little while he will forget about the "Loch Ness Creek monster" and be dreaming of riding off into the sunset on the other side. You could spend as much time as it takes to get him to cross that day or you could stop at any point he is listening to you and feeling good about his accomplishments.
This concept is the same for almost any situation. It doesn't matter if I'm catching a horse, loading him in a trailer, teaching him to stand to be shod or crossing a creek. This basic procedure is the same.
Now, had Mom and Dad read this article before that kite flying day, chances are I'd have gotten comfortable with heights and climbing trees. Luckily they didn't, because who knows- maybe I'd have become a fireman rescuing cats instead of being a horse trainer!
Tim McNamee of White Bird is owner and trainer at McNamee Colt Company.