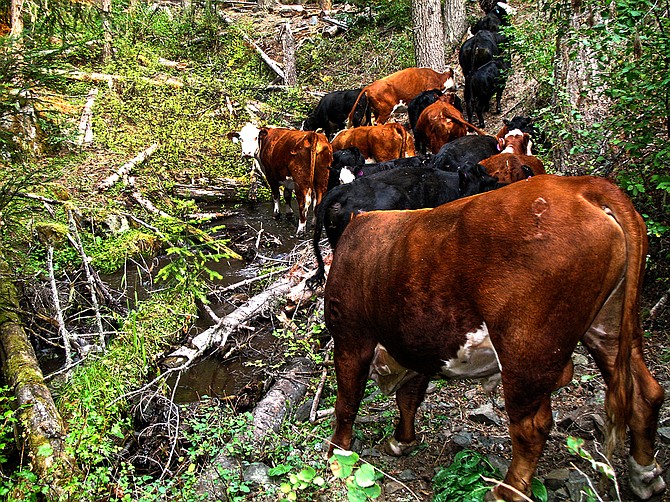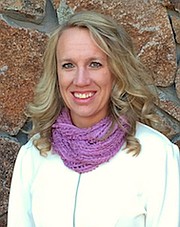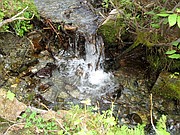 A 10-year long court battle, courtesy of Idaho ranchers, Paul Nettleton and Tim Lowry, ended as a big plus for grazing permittees on Forest Service (USFS) and Bureau of Land Management (BLM) lands.
In the landmark Joyce Livestock Company vs U.S.A decision, the court ruled that since the federal government does not have a method (livestock) to put water to a beneficial use, the government had no right to claim the water.
Senate Bill 1111, along with companion bill SB1101, was signed into law effective July 1, 2017.
This new law, which will be known in Idaho Code as Title 42 Chapter 5, codifies the Joyce Livestock decision; establishing water is a property right that belongs to individuals, not the federal government.
The law states a federal agency cannot acquire a stockwater right unless the agency owns livestock and puts the water to beneficial use and clarifies that a grazing permittee cannot be considered an agent of the federal government.
"Without this clarification, a federal agency could claim that they are putting the water to beneficial use through their agent," said Karen Williams, natural resources policy director for the Idaho Cattle Association (ICA).
The law also established that if a federal agency acquires a stockwater right, that right cannot be used for any purpose other than the watering of livestock. It further states that any application to change ownership or nature of the stockwater right shall be denied.
This legal battle began in 2007, when the federal government filed for the in-stream water rights overlapping those already filed by the two ranchers during the Snake River Basin Adjudication (SRBA).
The SRBA was an administrative and legal process that began in 1987 to determine the water rights in the Snake River Basin drainage.
The Idaho Legislature has provided a clearer path forward for Idaho ranchers to file on stockwater rights within their federal grazing allotments. It is the responsibility of grazing permittees to file on their stockwater claims.
Williams said, "Acquiring a stockwater right is the first step in a process that might need to happen. If that right has already been adjudicated to the federal government, there will need to be a forfeiture process. That path forward to that process has not yet been defined, but our state legislators, who have sponsored the initial legislation, are looking to the future to determine the best way to make it happen."
"In the meantime, S. 1111 still guarantees your right to file on the stockwater within your grazing permit, regardless of whether or not it has already been adjudicated," said Williams.
Even though the SRBA was completed in 2014, ranchers can still file for stockwater rights, thanks to a deferral provided by the SRBA curt.
In the SRBA, certain small stockwater and domestic water right holders were not required to file claims in the adjudication, but could opt to defer the filing until a later time.
A deferred de minimis domestic and/or stock claim is one which was not filed before the Order Granting State of Idaho's Motion for Interim Order Implementing the Order Governing Procedures of Adjudication of Deferred De Minimis Domestic and Stock Water Claims was issued in the SRBA (Dec. 18, 2013).
De minimis water use for "stock water" purposes means the use of water solely for livestock or wildlife where the total diversion is not in excess of 13,000 gallons per day.
Idaho Department of Water Resources (IDWR) recommends all claims filed for a deferred de minimis stockwater use on federal land include the following documentation: identify the base property or base ranch for which the stockwater right was established; demonstrate that an owner of the base property perfected the stockwater right on federal land; submit documents establishing a chain of title of the base property from the owner who appropriated the stockwater right to you; submit a copy of the current grazing permit and map depicting the grazing allotment.
If the stockwater use on federal land predates the Taylor Grazing Act (June 28, 1934), a rancher must submit evidence of grazing on federal land in support of the claimed priority date.
If the stockwater use on federal land first occurred after the Taylor Grazing Act, a rancher must submit evidence of authority to graze stock on federal land – either a copy of the original grazing permit associated with the base property for the place of use claimed, or, if a copy of the original permit cannot be located, the earliest grazing permit available.
"Property rights are often referred to as a 'bundle of sticks'. In utilizing this new law available to federal lands grazing permittees, you are adding another stick to that bundle; and while that stick may not directly guarantee your use of the surrounding land, it provides an insurance of sorts, for the future," Williams continued.
"We do not know what future litigation may take place on this issue or what statutory changes may happen that may make that right even more meaningful, but it only makes sense to grab a hold of that stick while you have the opportunity."
Williams cautioned, "There are some misconceptions about what this law can do. This law does not prohibit the BLM and Forest Service from managing your permit and use levels according to their rules and regulations. The federal government is not required to provide access to the water you hold a right to."
Companion bill, SB1101, was also approved setting the filing fee at $25/claim with a cap of $100, and exempts ranchers from any other fees including the cost of publication, investigation and a recommendation by IDWR.
An appropriation was also approved by the legislature providing IDWR with funds necessary for two full-time employees to assist ranchers with the filing and processing of these water right claims.
The time to process will depend on the number of claims filed. IDWR estimates that they may be able to process about 300 claims per year.
"To begin the process to file on your stockwater rights, contact the IDWR. You will need to know your priority date, quantity of stock and water, and location of water source. You will be given a claim number to file. Once filed and granted by the court to review, IDWR will make a recommendation to the court," said Williams.
Instructions are available on IDWR's website at: www.idwr.idaho.gov/water-rights/adjudication/SRBA
Hats off to these two Owyhee County ranchers, Nettleton and Lowry, for blazing a trail their fellow stockmen can follow.