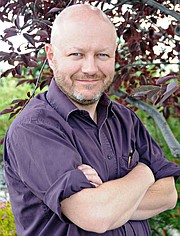 Ever thought of being an ambassador? Your community needs you.
An interesting idea occurred recently from announcement by the Lewiston Airport of its ambassador program. The facility is seeking volunteers to work a few hours a day, greeting visitors to the Lewis-Clark Valley. For many arrivals, this will be their first time to the region, and volunteers will be there to answer questions on where to eat, lodging, available transportation, services and shopping, and what activities are there to do.
Sounds like a great idea for our local chambers of commerce to emulate.
Idaho County is fortunate as its many communities have active chambers that are promoting their towns, and the offerings and services they have available. And several, such as Grangeville, have a facility or kiosk, where volunteers serve a few hours to answer such visitor inquiries and pass out brochures.
The Lewiston Airport idea encourages us to step it up, to get some of our volunteers out from behind the desk and be proactive in promoting our businesses and recreation opportunities.
Intercepting our visitors would come best during our community's key celebrations and events of the year, and our core group of proactive chamber evangelists can mingle and visit among the crowds, spreading the word on where's a great burger to be had, where can you sign up for a float trip, or what's there to do on a Saturday night in White Bird?
To borrow from Lewiston's promotion, the program gives visitors a positive first impression of the region, and a reason to come back; contributes to the community and volunteers become part of a team; and overall helps ease travelers' stress. And more pragmatically, it's how we can be in charge of promoting our own economic development.
With months to go before our busy summer traveler season resumes, now is a good time to chew over the idea and perhaps gather those interested for a trial run in 2018.