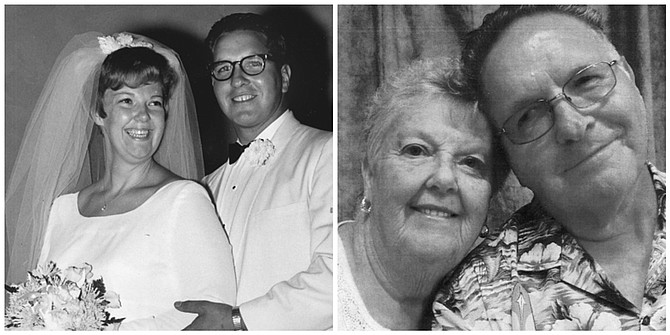 GRANGEVILLE — Floyd (Charlie) and Marilyn McCarty of Grangeville are celebrating their 50th wedding anniversary Sept. 30. They celebrated earlier this summer with a trip to Alaska.
Charlie McCarty married Marilyn Learn Sept. 30, 1967, at Eugene, Ore. They have lived in Grangeville for 48 years.
Both retired from Mountain View School District 244 (formerly Grangeville Joint School District) in 2010 and are now "living the Good Life."
They have three sons: Todd (deceased), Scott (deceased), and Dan who is living in Moriarity, N.M.
The couple is spending their anniversary in Reno, Nev., where they honeymooned 50 years ago.