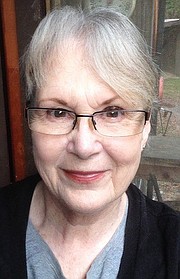 LOWELL / SYRINGA — Fenn Ranger Station is getting a new roof, the IDF&G is putting a fish trap in at Pete King Creek, the USFS finishing up Lowell protection cut, and Terry Jackson has an REO Speed Wagon to add to his collection of trucks at Syringa. There's no moss growing under our feet upriver!
Pumpkins, cinnamon, nutmeg, scarecrows, yellow leaves, massive amounts of overgrown zucchini, and apples ready to pick. That's what I'm talkin' about!
Get ready for Thanksgiving, Halloween, and football all day; fall is here, no stopping it and cooler weather, too.
The Wilderness Inn is open for breakfast, lunch and dinner, and, as always, will be through the fall.
The Cafe at River Dance Lodge, The Syringa Cafe, will be open through Sept. 30, 11 a.m. -3 p.m., and 6-8 p.m., my source being a Smith, Lorraine, and good friend, too! Note: It will be closed Tuesday and Wednesday. After that, closed til spring.
We've got hunters and fishermen moving into cabins, and roofers, and fish and game folks, and oh, I've got some apple cider brewing!