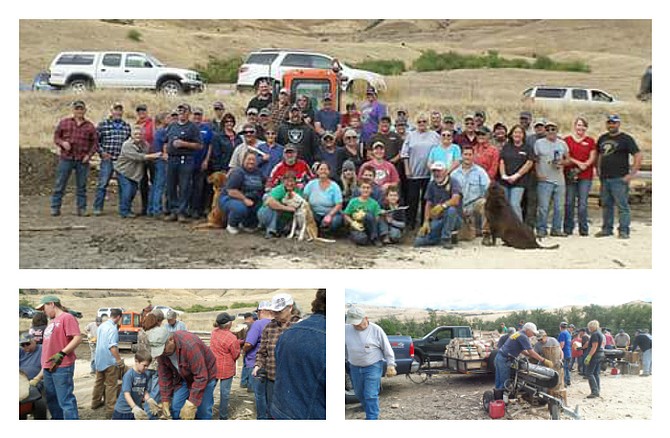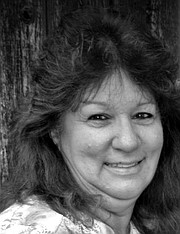 WHITE BIRD — The weather has turned and as of Sept. 22. Fall has begun. Some of you may have noticed that not only did it rain, but we also got snow in the higher mountains. It's time to put away the shorts and dig out the warmer clothes, hunting gear, or maybe just relax by the nice wood stove.
Speaking of wood stove, last Saturday around 50 people, ranging from 6 to 78 in age, got together at the Harvey's house to cut, split and deliver about 15 to 17 cords of wood. Two groups, the American Legion and the Medical and Relief Committee, came together to help those in the community who didn't have means to get their winter wood. Volunteers were not just the groups, but were people who wanted to help.
The annual Halloween party will be held Oct. 21. The wrong date was listed last week. This will run from 6 – 8 p.m., and if you can help or need extra information, call Darla Brumley at 208-839-2205. There will be the carving of pumpkins and new this year will be a scarecrow contest for adults and children. More to come as it gets closer to Halloween.
Upcoming dates to remember are Deer Creek Highway meets on the 2nd at 7 p.m., library meeting will be on the 3rd at 10 a.m. and the food bank pickup will be on the 5th at noon.
As the last week of September approaches, our little town is beginning to come alive with hunters looking for that "big one" to bag, so remember to ask first, make sure of what you are shooting at, and get the meat taken care of so it doesn't spoil!
Birthdays for the last week are April Brown (24th), Morgan Pilant, Kayleen Lowe, Kim Claar, Tom Cullin, Pepi Whitehouse (25th), Korynne Kershink, Mike Blimka (26th), Andy Martin (28th), David Norton, Duane Sickels, Cody Cook (29th), and Darla Brumley, Zoey Martin, Brenda Tilley and Richard Comrie (30th).
In memory of Lars Hagen (26th).
Anniversaries for this week are Leah & Dennis Harvey and Mike & Melissa Blimka (24th). Hope you all have a great celebration for your special days.
TidBits: As hunting approaches and some of us still use pack animals for helping with camps, packing meat out, and other things, here's a have you ever wondered why they cut a mule's tail in "bells"?
Back in the day…the Army used mules in service. A green mule had its tail shaved. By the time the mule was broke to pack, a "bell" was trimmed in the tail. Once broke to drive, a second bell was added below the first. Broke to ride, a third tassel was trimmed below the second. Thus, a three-bell mule was a well-schooled animal. This way, when looking at a corral full of unknown mules, it was easy to identify which one to select for the job at hand!
This was true for the Forest Service pack mules as I remember my grandfather, Shorty Derrick, had the contract for several years of shoeing the mules for three or four of the National Forest Service and he would say this is how he knew which mules were ornery and which you wouldn't have trouble with. He also had the task of keeping the "bells" trimmed so you knew which animal to use.