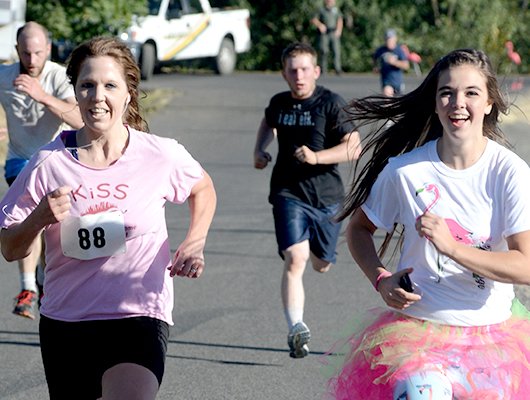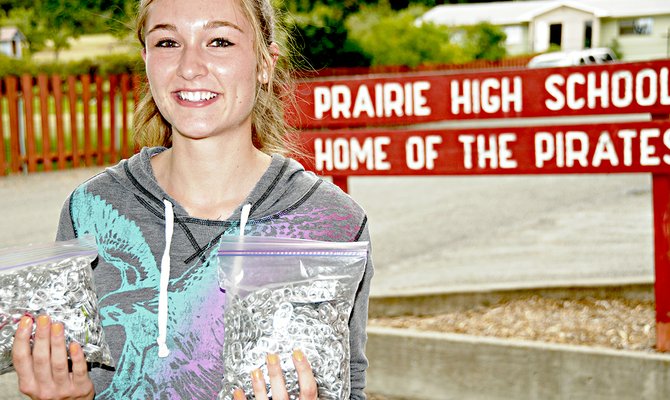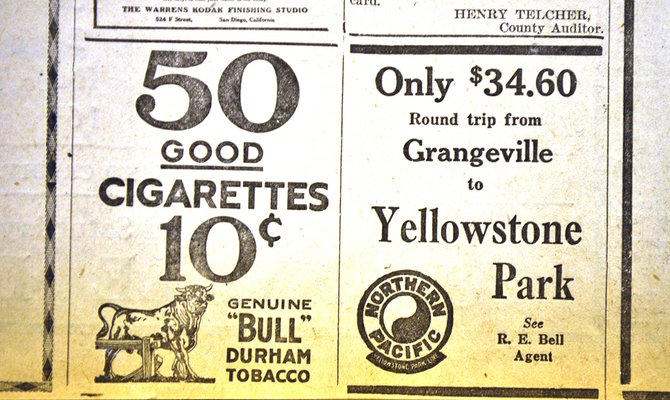 Get your projects completed, it's time for the biennial quilt show. Entitled "Forever Free," the ninth show will take place Saturday and Sunday, Sept. 27 and 28, at Grangeville Elementary Middle School, 400 South Idaho.
Cottonwood News
Hot Rod Fever is the theme for Summit Academy's Mystery night this year. The date is Oct. 4. The place is Greencreek Hall and the $125 donation includes admission for two, no host bar and a one in 400 chance of winning the grand prize of $10,000.
Lowell, Syringa News
Fall, fires, FAOL (Fly Anglers on Line) fishermen, and fly tying: the five F's of September. It seems to be the talk of the town. The fishing has been phenomenal regardless of the smoke.
Riggins News
The Salmon River Art Guild's 50th Regional Art Show and Silent Auction will be held Saturday, Oct. 4, from 8 a.m. to 6 p.m. and Sunday, Oct. 5, from 8 a.m. to 3 p.m. at the Riggins Community Center located behind Crump's Chevron. Artists are invited to participate in this show. Work accepted Friday, Oct. 3, from 10 a.m. to 5 p.m.
Kooskia, Kamiah News
This is the week for Lewis County Fair. Go and support the hard work of all these youngsters. It is a great way to spend the weekend.
Elk City News
The Community Library at the school will be open to the public every Thursday from 3:15-4:30 p.m. Be sure to go check out the selection of reading materials available. They can also order any books they may not have through ValNet, the interlibrary loan service. I've done this in the past and it is quite convenient.
Idaho County Democrats will host an election year dinner Saturday, Oct. 11.
The Idaho Department of Lands sold a timber sale on Friday, Sept. 19, at Kamiah. North Suttler, located 14 miles northeast of Kooskia, was sold to IFG Timber LLC. The estimated 1,865 MBF was sold for an average price of $273 per M. Proceeds will benefit the State Hospital South endowment.
The Nez Perce-Clearwater National Forests will hold a meeting for collaborators on Oct. 18 on the proposed action for Forest Plan Revision.
The Moose Creek Ranger District of the Nez Perce-Clearwater National Forests has begun logging and timber hauling operations on the Iron Mountain Stewardship Project, which is located north of Elk City near Iron Mountain.
Starting Sept. 28, work will begin on Rapid River Trail bridges. Two bridges will receive new decking material, running planks, and handrails due to weathering and old age.
The Powell Ranger District of the Nez Perce-Clearwater National Forests has begun logging and timber hauling operations on the Fern Salvage Timber Sale, which is located southeast of Powell Ranger Station on the Colt Creek Road 59.
Previous Next