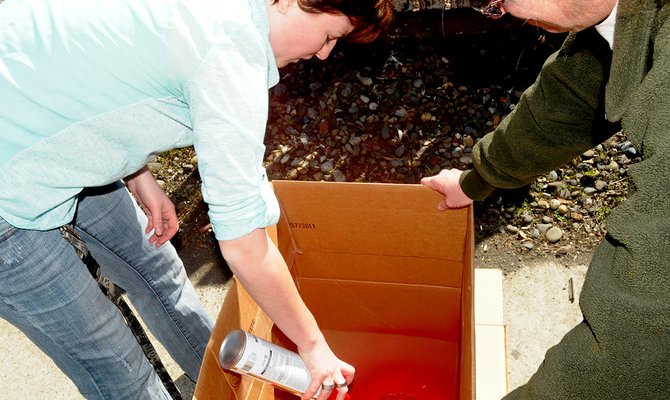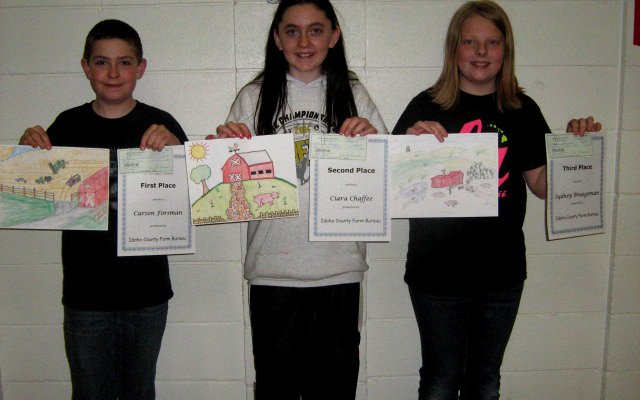 Easter activities.

The Hold Your Horses 4-H Club Senior horse bowl team came away the winners of the 2014 District 4-H Horse Bowl Contest held Saturday, April 12, in Coeur d'Alene. The Hold Your Horses 4-H Club Junior Team placed second in its age division.
Mark the calendar to celebrate moms on Mother's Day weekend at the 2014 Walk for Life event in Grangeville. The walk will be held Saturday, May 10, beginning and ending at the Sts. Peter and Paul Parish Center on South "B" Street.
Camas Prairie Friends of the NRA's annual event will be held Friday, May 2, at the Greencreek Community Hall. Doors open at 5:30 p.m., and tickets must be purchased prior to the event.
A 90th birthday celebration for Helen McLean is set for this Saturday, April 26, 2 to 4 p.m., at the Grangeville Church of the Nazarene, 515 W. N. 2nd Street. All are invited; no gifts.
Grangeville Music Department, under the direction of Kathy Stefani, has set its spring concert dates.
Warm weather is right around the corner and it's time for spring cleaning. Gather unwanted items and join the Cottonwood community yard sale which is set for Saturday, May 17, and is being organized by "The Clowns" Relay for Life team.
Chef Rod Quick will present the Clearwater to Salmon Rivers Relay for Life dinner and silent auction "Le' Beef For the Cure."
Central Idaho Art Association's (CIAA) 47th Annual Spring Show is set for April 30 and May 1- 3. The show is hosted by the Bicentennial Historical Museum located at 305 N. College, Grangeville. The show will be held in their basement level gallery.
The American Legion Hall in Kamiah will sponsor bingo which is being moved from Sunday afternoon to the first and third Fridays of the month at 7:30 p.m.
Area residents are invited to join the Grangeville Kiwanis and help make Grangeville a better place to live.
Registration for children entering kindergarten at Clearwater Valley Elementary School in Kooskia for the upcoming school year will be May 1 and 2. Children must be 5 years old on or before Sept. 1. A 20-minute informal evaluation is part of the registration process.
The screening program for 2014-15 kindergarten students will be held April 24 and 25. Any child entering kindergarten (must be 5 on or before Sept. 1) should call 935-4012 to schedule an appointment.
Center for Discovery sets fund-raiser dinner event
The Center For Discovery after-school program is hosting a family luau dance and fund-raiser.This is set for Cottonwood Community Hall Saturday, May 3, 6:30 p.m. Dinner will be roasted pork, twice baked potatoes, broccoli and cauliflower salad, ceasar salad, applesauce, and dessert. Tickets are $45 per couple and sixth grade and younger eat free, 7th to 12th graders are $10 per ticket. Tickets must be purchased or reserved in advance because of a limited number.
Previous Next