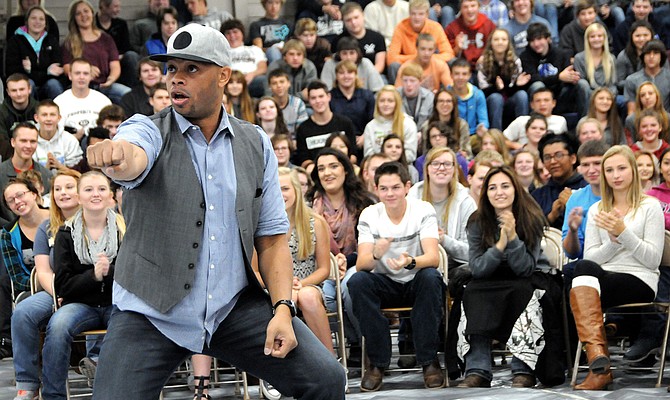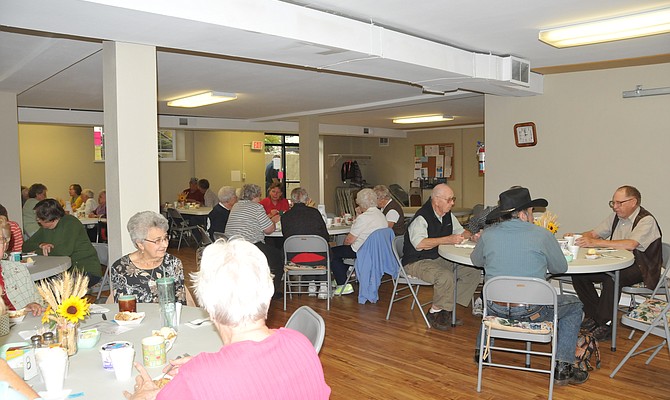 Eight former WaterOz employees have come together as partner-owners of a new business in the Clearwater area—Clearwater River Supplements—also known as CR Supplements, LLC outside of Grangeville, near Stites.
Public comment is being taken through Sept. 30 on a proposed rule that would regulate non-reducible, oversized shipments on a nearly 100-mile section of U.S. Highway 12, from milepost 75.2 (close to the junction of U.S. 12 and State Highway 13) to milepost 174.4 (the Idaho/Montana state line).

My sweet '16 quote of the week is "The most attractive thing about you should have less to do with your face and body…and more to do with your heart and how you treat people." Happy autumn! Wow! The colors are changing from green to red, orange, gold, and brown. Take some time to take a drive up the river or into the canyon or up into the mountains; beauty is everywhere.
Seasons are changing and the fall colors are beautiful. The cooler weather is calling the hunters and people are doing the final cleanup around their houses before winter sets in. Along with that, as a senior project, Frankie Zumwalt raffled off two cords of red fir fire wood, split and delivered to the winner, Dion Heckman. Frankie raised around $700 for the youth wrestling program. This money will be used to pay for the youths that can't afford to wrestle. Thanks for supporting this project.
Tahoe QRU will host their annual apple cider squeezing at their facility, 786 Leitch Creek Road, seven miles east of Kooskia, 9 a.m. until noon. Have apples at their facility by 11:30 a.m. The presses are manual, which means someone has to turn the handle and it takes a while. Do not bring a truckload of apples.

10 YEARS AGO September 27, 2006 •RIGGINS - A newly formed advisory commission will focus proactive efforts on planning for growth and development in the city of Riggins.

After much trouble with my computer and the Internet this summer, I think I have all the bugs worked out. I hope to have an article each week from now on. I apologize to anyone who did not get their article included in my column.

There will be a taco feed and dessert auction to raise money for the Sew Help Me Quilters Quilts of Valor projects. It will be at the Elk City School at 6 p.m. on Thursday, Sept. 29. Elk City School will also have a taco seasoning which will be for sale at the taco feed. The money raised will be used for field trips and eighth-grade graduation. This will be a good opportunity to connect with people you haven't seen all summer, meet new people, and help two great groups.

Nearly 200 people stopped in at the Sew-Ciety Quilt Guild's 10th Biennial Quilt Show Sept. 24 and 25, held at Grangeville Elementary Middle School.
Kristi Keeler of Grangeville was recently appointed by Gov. C.L. "Butch" Otter to Serve Idaho, the Governor's Commission on Service and Volunteerism.
Robert and Jodi A. Agee of Lewiston are the parents of a baby daughter, Roberta Jean. She was born Thursday, Sept. 15, 2016, at St. Joseph Regional Medical Center in Lewiston. She weighed eight pounds, one ounce and was 21 inches long.
Zach and Shauna Hasenoehrl of Cottonwood are the parents of a baby daughter. Elise Adeline Hasenoehrl was born Sunday, Sept. 18, 2016, at St. Mary's Hospital in Cottonwood.
Kooskia Saddliers will host 2017 queen tryouts to coincide with its last play-day of the year, Oct 8. Tryouts begin at 10 a.m. If it rains, the event will be rescheduled to Oct. 15.
Sept. 19: pledge, Stanley Modrell; prayer, Barbara Essen; free dinner, Dennis Long; meals at site, 47, with 37 home-deliveries; Bingo winner, Donna Barnett; blackout winners, Mel Wills and Donna Barnett; birthdays, Jim Myers, Carolyn Melton and Frankie Sibley; 62nd anniversary, Jim and Patsy Myers.
Previous Next