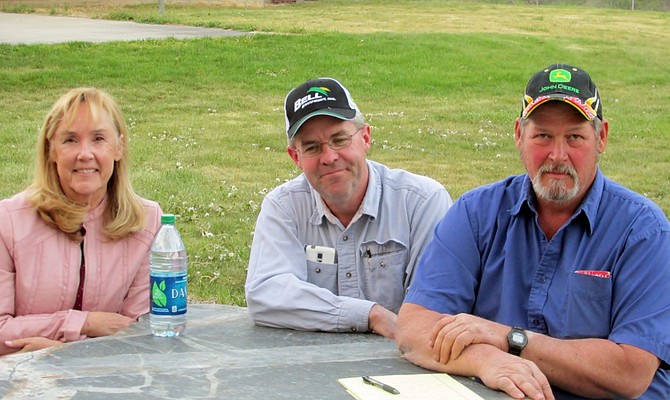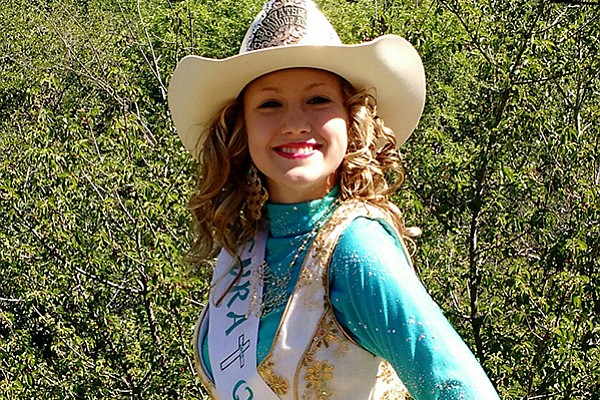 When you have a pet in your neighborhood, who you gonna call? Kim Wolfrum!

White Bird Days grand marshals Polly Hollandsworth (green vest) and Peg Marek (brown vest) led the parade on horseback last Saturday, June 20.
Grangeville City Hall has a number of swimming lesson passes available for those who would like them but may not be able to afford them.
To be eligible to serve on a FSA county committee, a person must participate or cooperate in an agency administered program, be eligible to vote in a county committee election and reside in the local administrative area where they are nominated.
The public can access wildfire related information in Idaho from a single website ...

Border Days news, gossip and dirty laundry (OK, we'll keep it clean. And fun.)...

The Grangeville Lions Club has added a batting cage to the facilities at Lions Park, complete with a pitching machine suitable for little league practice.
Winter and spring 2015 came with several large wind events in the Seven Devils Mountains, leaving many hiking trails crisscrossed with trees.
Members of Victory Karate of Grangeville participated in Saturday's June 20 Shiai of Champions tournament held in Orofino, receiving six first-place awards, five second-place, two third-place and one fourth-place.
The eighth annual Mountain to Meadow event will be held on June 27 this year. This scenic run, organized by Discover Your Northwest, will begin at the Lolo Pass Visitor Center (elevation 5,225 feet) on U.S. Highway 12 at the Idaho-Montana border.

"I went to India last year for the first time – it changed my life," said Eric Helena.

Grangeville's Marcus Gravatt started his Eagle Scout project two years ago, having weighed a variety of civic ideas.
Idaho County communities were a part — though incrementally — of a 1 percent population increase seen in the state's rural areas last year, according to estimates released May 21 by the U.S. Census Bureau.
The Idaho Department of Labor (IDOL) is investigating a scam in which Idaho jobless benefit claimants – and possibly others – are being asked to provide personal banking information to an out-of-state organization to initiate or complete claims.
Previous Next