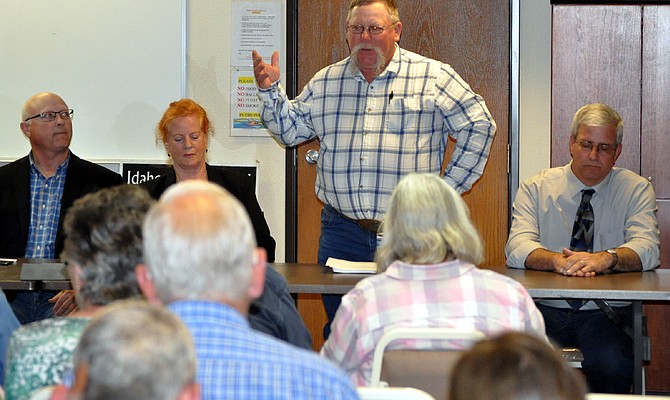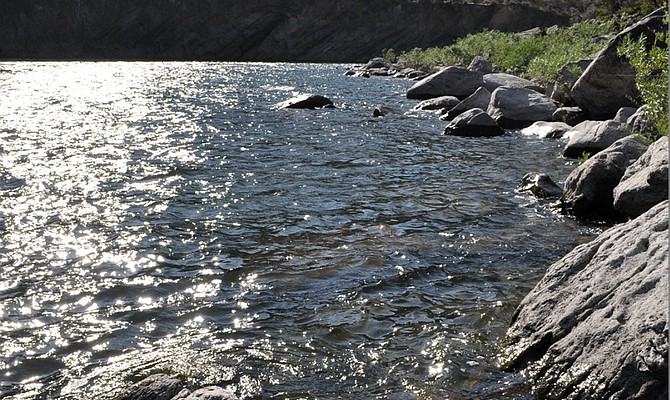 Warren Hinrichs, 75, is carrying on a family tradition. He spent two days last week in Grangeville and Kooskia where he did what he does every few years in Idaho County — and everywhere else he goes: paint flagpoles. "I've been doing it for 58 years," the Spokane man smiled. "My father taught me and my siblings." Hinrichs in turn taught his own two sons.
Syringa Hospital will host an open house and grand reveal of the new construction at the hospital and clinics, 607 W. Main Street, Tuesday, May 3. Open house and tours will be held from 4:30 to 6 p.m., with ribbon cutting at 5 p.m. Light refreshments will be served; the public is encouraged to attend.
Cornel Rasor, GOP Legislative District 7 chair, is calling for a reorganization meeting on Saturday, May 28, in Lewiston, for all precinct committeemen. Legislative District 7 is comprised of five precincts in Bonner County, and all of Shoshone, Idaho and Clearwater counties.
records
Notes from the Idaho County Commission April 19
records
Dispatch Log: ICSO, GPD, CPD: April 18-24
records
Idaho County District Court
Register by May 18
The "Life After the Fires: Living for Today & Planning for Tomorrow" conference will be open to the public on Saturday, May 21, at The Life Center in Kamiah. The conference is directed at landowners that were affected by the 2015 wildfires in north-central Idaho as well as others interested in wildfire in this region.
Mike Blimka has enlisted a different lawyer to help him resolve the fate of the Seven Devils Bar liquor license. Alcohol Beverage Control authorities revoked the license under a March 30 cease-and-desist order, which followed from an ABC investigation into Blimka's ties to the company behind the bar.
Apparent good fortune arrived in the mail last week for Althea Herman. But this resident at Rapid River Subdivision south of Riggins had suspicions from the start she had not just become a multimillion dollar lottery winner. Multiple misspellings, awkward sentence construction and inconsistencies with the return address: These were quick indicators that the letter she received last Thursday, April 21, was a scam attempt.
April water supply outlook:
In its fourth water supply outlook for the year, the Natural Resources Conservation Service reports Idaho's mountain snowpack ranges from 95 to 125 percent of normal for most of the state. Within the Clearwater River Basin, precipitation throughout the month of March was generous, with the Clearwater basin as a whole receiving 136 percent of average monthly precipitation.
Event at The Gallery
The Honorable Judge Sergio Gutierrez of Idaho Court of Appeals, candidate for Idaho Supreme Court Judge, invites the public to join him for coffee at The Gallery in Grangeville at a no-host gathering Thursday, April 28, 3-4 p.m. Call Mary Ann High at 451-6027.
The North Central Idaho RAC is soliciting for nominees to fill open positions. All but four of the current 15 North Central Idaho RAC members have terms expiring Sept. 30, 2016.

Mossy, worn cow chutes located five miles north of New Meadows, approximately milepost 168, made for a great frame for the snow-covered mountains looking back toward Riggins Thursday, April 7.
Previous Next