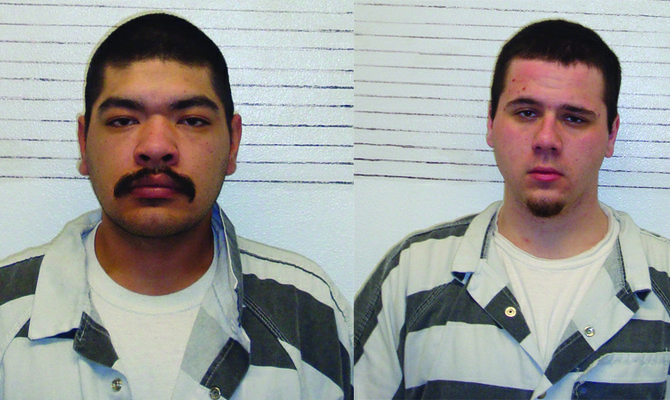 A 61-mile stretch of U.S. 12 will close at 4 p.m. PST this afternoon (Wednesday, March 5) because of the potential for avalanches, the Idaho Transportation Department announced.

New rule in effect this season
Idaho County youth will become a little better at protecting their noggins this year. The Idaho 4-H office will enforce the statewide rule of every county's horse 4-H club member wearing a riding helmet during any horse-riding activity.

Chimney fires can be a shocking surprise for a homeowner, and as well a potential danger in spreading throughout the structure. So far, nine have been reported in Idaho County this year, and more are likely to occur as we weather the ongoing cold and snow of winter. Dick Straw of Straw's Power Vac., Inc., recommends an annual inspection of your chimney, and – depending on how often you use your fireplace – a cleaning every year or so to remove creosote and soot buildup.
It's Your Business
Instructor Rachel Burrell is bringing Pilates back to Groaners. The first class is free and will be held each Wednesday, beginning March 12. Classes will be held at noon and will last 45 minutes. The Pilates classes are for all levels and are included at no charge with a gym membership. Everyone is welcome to attend, just drop in at Groaners and get the class schedule and visit with manager Cindy Nelson or call 983-7070. The office is open Monday through Friday, 9 a.m. to 5 p.m.
And the race is on. Filing opened Monday, March 3, for candidates seeking open political offices in Idaho. Prospective candidates have just more than a week to file petitions by the Friday, March 14, deadline.
Sentencing is set this spring for a White Bird man who was found guilty last week on felony charges resulting from a 2012 firearm assault incident. Tommy D. Cole, 56, is out on $5,000 bond awaiting sentencing on April 14.

Getting down to business in hometown
Movies such as "Mean Girls" and "Romy and Michelle's High School Reunion" may portray the popular homecoming queens as the snobby, nasty students, but that couldn't be farther from the truth for the year 1994 at Grangeville High School. According to everyone who knew Dawn Arnzen then and knows the young wife and mother now, she is "one of the nicest, most genuine people you would ever meet."
For two former NICI inmates, felony escape charges are the least of their worries in a growing list of crimes they are likely to face as a result of their January breakout.
Mazy Lynn Leachman, 23, unlawful entry, $750, $500 suspended, $4,686.50 restitution, 12 months probation, 90 days in jail, 45 days suspended. Christopher S. Reisdorph, 27, unlawful entry, $750, $500 suspended, $4,686.50 restitution, 12 months probation, 60 days in jail, 45 days suspended.
Feb. 24- March 2
Grangeville: Non Injury Accident Grangeville Salmon Road; Fish & Game Grangeville Area; Vin Inspection Keuterville Area; Disabled Vehicle Hwy 95 MP 241; Cow Problem Hwy 95 MP 260; Kooskia: Domestic Dispute Sears Creek Road; Trespassing Glenwood Road; Threatening Hwy 13 MP 26; Nez Perce County Warrant Arrest of a 44-year-old male Hwy 13 MP 24; Theft Cochran Drive; Citizen Dispute Quail Lane; Riggins: Trespassing Hwy 95 S.
Feb. 17 - 23
ISP requested K-9 sniff. Vehicle on side of road just past Winchester with flashers on. RP states minor being abused by a 21-year-old with guns involved.
Elk City News
Suzanne and Sonja are at it again! They must like to work hard or is it that they are committed and believe in their mission – seeing that the VFW Post has incoming funds with which to work. They are putting on a fund-raising dinner for St. Patrick's Day on March 15. When you attend you will not only be helping out the Post but will be treated to a dinner of traditional corned beef and cabbage, potatoes, bread and dessert. Donations accepted for the meal. RSVP at 842-2392.
Previous Next