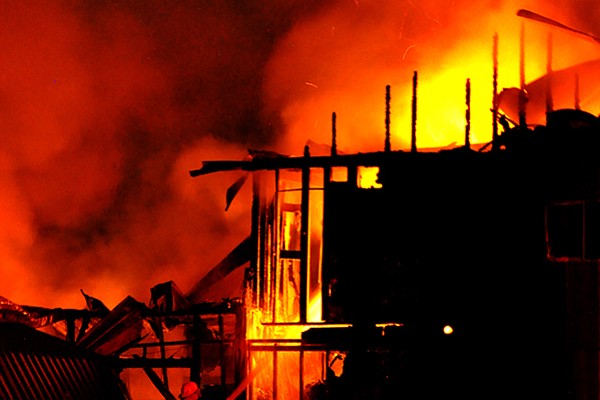 A small amount of acreage was burned in an apparent negligence-related grass fire at the intersection of U.S. Highway 95 and Johnston Road (south) Wednesday morning, July 1.
Klement to start Oct. 1
Idaho County Free Press publisher Andy McNab today announced he will retire Sept. 30, and his job will transition to Free Press advertising director Sarah Klement starting Oct. 1.
Don't light that fuse in Kooskia!
Grangeville's Main Street will have a fresh red-white-and-blue look come July 1.
The Idaho County Commission is continuing to get serious about reforming the way solid waste disposal works on the Camas Prairie.
Public comment on a Bureau of Land Management (BLM) proposal to sell about 22 acres of land is being accepted through July 20.
The Nez Perce-Clearwater National Forests and Idaho Department of Lands (IDL) advise the fire danger is currently 'very high.' Citizens are reminded that fireworks are prohibited on national forest and State of Idaho lands.
Idaho County residents and visitors are invited to Cut 'Em Loose at the 104th annual Border Days celebration July 3-5. A lot of events are set for town and here's a round-up for all the area cowboys, cowgirls, cowpokes … and everyone else, too...
After 29 years in the insurance business, David and Donna Seyer of Seyer Insurance are ready for a break.
Did you know you can read many of the Free Press special publications through the website?

For several decades in past issues, a column entitled "Corral Dust" ran. In honor of the upcoming Border Days season, we have decided to revive this old standby.

A Riggins-area couple escaped without injury last week from a fire that consumed their pickup, along with a trailer loaded with a second truck they were hauling.
The Nez Perce-Clearwater National Forests is holding public meetings in July on the Nez Perce National Forest travel plan. The project is commonly referred to as the Designated Routes and Areas for Motor Vehicle Use (DRAMVU).

A change in pace — make that a change in face — is in store for Distinguished Young Women of the Camas Prairie.
Previous Next