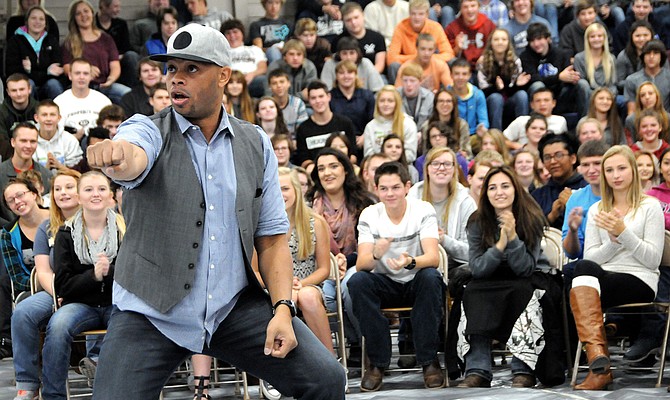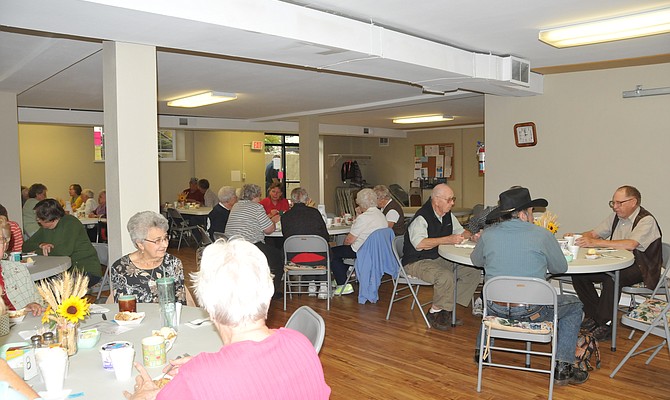 Eight former WaterOz employees have come together as partner-owners of a new business in the Clearwater area—Clearwater River Supplements—also known as CR Supplements, LLC outside of Grangeville, near Stites.
Customers will notice some changes at Oscar's Restaurant, located on Grangeville's Main Street, this week.
The popcorn is back! For the first time in several years, Cub Scouts in Pack 555 will be selling the Boy Scouts of America popcorn treats to help fund their local activities.
Public comment is being taken through Sept. 30 on a proposed rule that would regulate non-reducible, oversized shipments on a nearly 100-mile section of U.S. Highway 12, from milepost 75.2 (close to the junction of U.S. 12 and State Highway 13) to milepost 174.4 (the Idaho/Montana state line).
records
Dispatch Log: Idaho County - Sept. 19 - 25
records
Notes from the Idaho County Commission Sept. 13 and 20
records
Idaho County District Court

MVSD weapons policy discussed; first formal reading set for October
"I think we have a good [draft] weapons policy," said Mountain View School District 244 board chair Mike Dominguez, zone 4, Kooskia. "This is something we've been working on for two years and that has actually been discussed at meeting for five or six months. A lot of time and effort have gone into it." Dominguez spoke to fellow board members and an audience of about 20 at the regular board meeting held Monday, Sept. 19, at Clearwater Valley High School's library.
Following the resignation of Syringa Hospital board chair Craig Spencer and trustee Judy Scribner, each accepted at the Tuesday, Sept. 27, meeting, vice chair Al Bolden assumed the position of chair. Trustee Steve Didier was elected as new vice chair.
Danenberg, 20, remains missing since May crash
While one family has found answers to the disappearance of their loved one, another continues to wait. The family of Cayla Danenberg, 20, still seeks a resolution after she went missing following a May 2016 car accident.

The first of two asphalt lifts are currently being applied to form the new Idaho County Airport runway. The completed surface will be a total 4-inch compacted asphalt. Valley Paving of Cottonwood is conducting the $4.020 million runway reconstruction project set for completion in mid to late October.
U.S. Senate Democratic nominee Jerry Sturgill speaks during the Idaho County Democrats Greencreek Dinner Saturday night, Sept. 24. The event is held every election year to honor tradition and as a fund-raiser for Idaho County Democrats. More than 100 guests attended the dinner where the theme was "Celebrating Idaho Women Breaking Barriers." Other speakers for the evening included Robin Lee Beusan, Idaho campaign manager for Hillary Clinton; Kenneth Meyers, Democratic candidate for State Senate, District 7; State Rep. John Rusche (District 6) of Lewiston and Deborah Silver, democratic candidate for State Senate.

Fall leaves are bright along U.S. Highway 12 near Kamiah.

A dedication will be held at 10 a.m. Oct. 1 of the newly completed Elk City Trailhead and information kiosk in Elk City. Events will include a trail ride, live music and light refreshments.
Previous Next