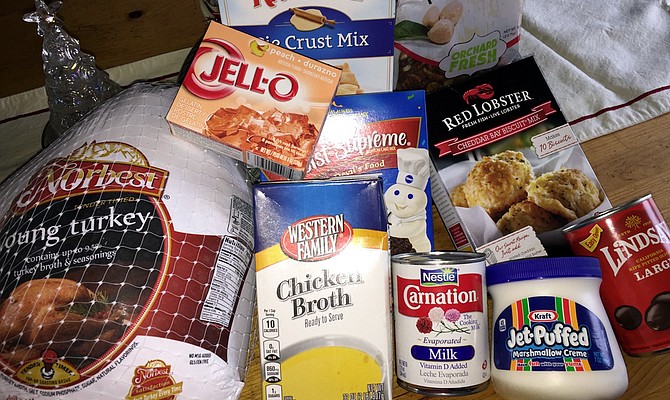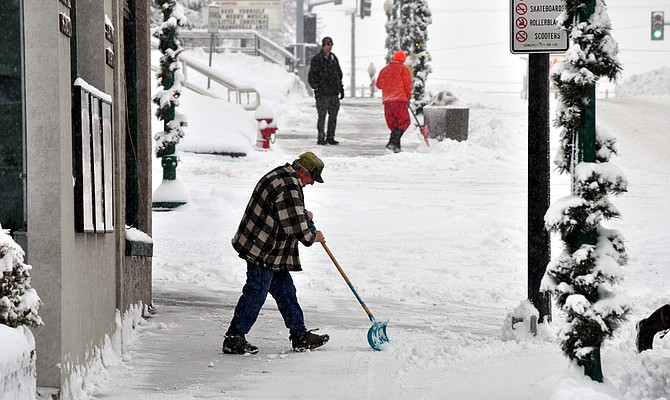 A homeless man found in a church restroom last month faces a felony burglary charge.

Snow in mountain passes could hamper travel; frigid temperatures by Tuesday
North Central Idaho could begin seeing the impacts of a big winter storm as early as Saturday night, Dec. 8, according to the National Weather Service office in Missoula, with significant snow amounts and frigid temperatures causing problems for travel.
records
Idaho County District Court - records
records
Dispatch Log Nov. 21 - Nov. 27

Wildfire relief organization helps complete home above Orofino
Continuing its relief efforts following last year's devastating wildfire season, WUNCCIL (Wildfire Unmet Needs Committee for Clearwater, Idaho, Lewis Counties) recently dedicated a new home completed in the Upper Fords Creek area above Orofino.
Idaho State Police is continuing its investigation into a two-vehicle collision last Friday, Nov. 25, five miles north of Ferdinand.
Freedom Northwest Credit Union (FNWCU) in cooperation with the City of Kamiah and the City of Kooskia is constructing Kids' Splash Fountain sites at each city park.

Week one winner for the "4 Weeks of Christmas" holiday showcase giveaway is Brianna Kaschmitter of Grangeville. She is pictured here with GreenAcres owner Russ Lindsley, who provided a $100 gift card to GreenAcres for the first week's prize. Kaschmitter plans to use the winnings on some landscaping at the new home she and her husband are currently building outside of town.

o you enjoy reading? Book-N-Hand, a new book store (with "books, et cetera") opened Monday at 158 East Main Street, Grangeville. Stop by and see what they have to offer.
An informational meeting is set for Thursday, Dec. 1, for those interested in microbrewing and/or distilling spirits. The Ida-Lew Economic Development Council is sponsoring the event starting at 5:30 p.m. at The Gallery.
Software blip strips about 40 residents of homeowner's exemption
After tax notices went out, last week, an unidentified area man noticed his homeowners exemption had gone missing. He reported the problem to the county assessor's office on Nov. 22, and his diligence revealed a bigger problem. On Nov. 29, Idaho County deputy assessor Kim Nuxoll told the county commission and the Free Press about a computer error that inadvertently stripped as many as 40 local homeowners – mainly owners of mobile homes – of their exemptions.

Event now nine years running; volunteers do the job, 'because we love it'
"The generosity of our community," said Terra Hill, has provided for Pioneer Park Christmas lighting, allowing the public to "enjoy it in winter as well as summer."

Mundt gathers no moss, keeps busy with rock art hidden across county to discover
"Rocks were here long before us, and they'll be here long after us," said Rita Mundt of Grangeville. "They represent strength and permanence." What began as simply a hobby for Mundt has turned into more of an art form – though she is the first to admit she is "not an artist." "I'm a doodler," she laughed.

Cottonwood school board:
Steve Gill, a Brownfields and Voluntary Cleanup Project (VCP) specialist With the Idaho Department of Environmental Quality, met with the Cottonwood Joint School District 242 Monday, Nov. 21, to discuss a federally funded grant to remove asbestos from the former elementary school building.

Support Small Business Saturday Nov. 26. Check out this week's papers for business ads and set out to support the Idaho County economy by shopping at these local places.